Saturday, 16 October, 2021 - 19:00
Best known for his Megg, Mogg and Owl series of books, Simon has a unique perspective on life, art and storytelling.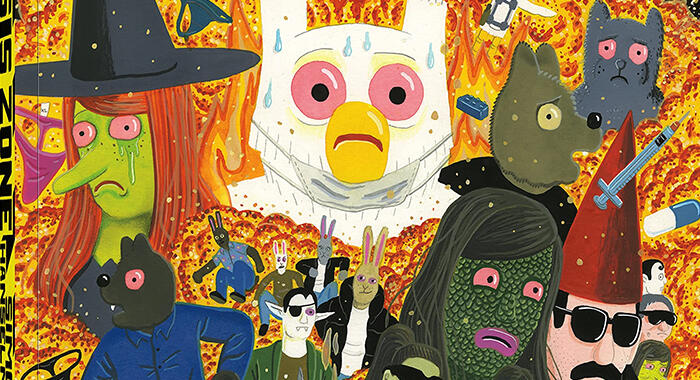 Artwork from Crisis Zone cover by Simon Hanselmann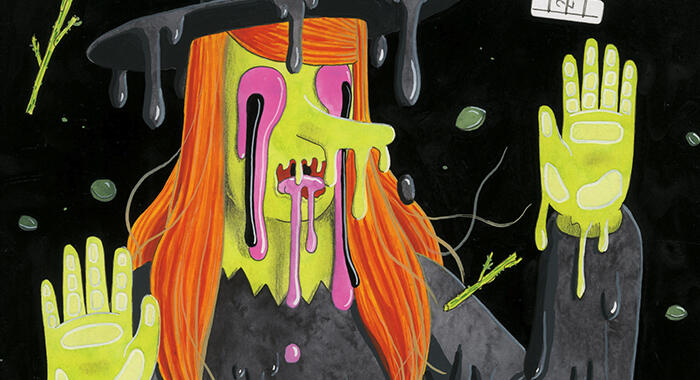 Artwork by Simon Hanselmann
Saturday 16 October
7.00pm - 8.00pm
Theatre, Brewery Arts Centre, Kendal
His work is simultaneously hilarious and profoundly unsettling.
Although the title characters of Megg and Mogg are a witch and a cat, like the popular 1970s children's book heroes Meg and Mog, there the similarity ends.
In Hanselmann's stories, the pair are, in his words, 'depressed drug users struggling with life'.
Simon's work has brought him two Eisner Awards and the prestigious Angoulême International Comics Festival Award for Best Series.
Most recently, he has been serialising a pandemic-themed story entitled Crisis Zone on his Instagram.
In this session, Simon will join us live from his home and studio in Seattle, and give us a privileged peek through his keyhole. We have no idea what to expect!
Hosted by Paul Gravett