Saturday, 16 October, 2021 - 15:15
Political cartoonists are magicians. They take the biggest stories of the day, somehow strip away everything from them but the naked, awful truth – and then they make you laugh at it.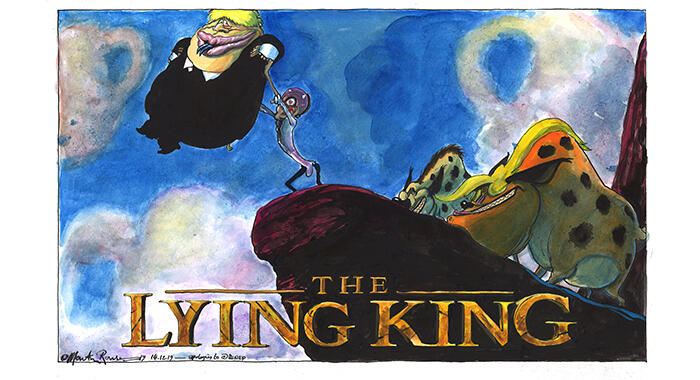 The Lying King by Martin Rowson
Manifesto Bus by Nicola Jennings
Cartoon by Lou McKeever (aka BlueLou)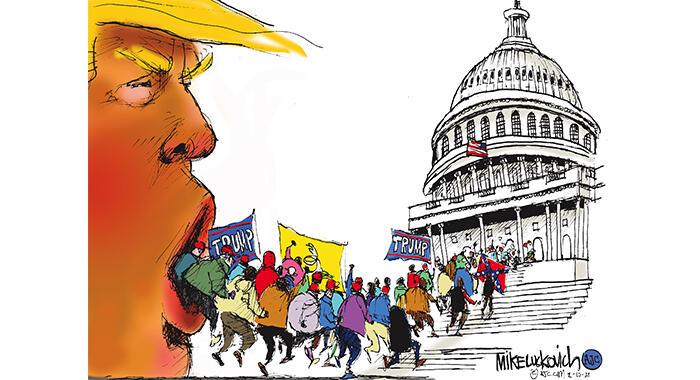 Trump by Mike Luckovich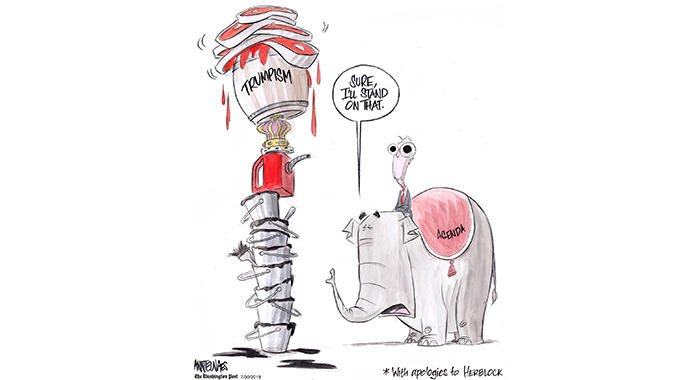 Trumpism cartoon from The Washington Post in 2019 by Ann Telnaes
Saturday 16 October
3.15pm - 4.15pm
Theatre, Brewery Arts Centre, Kendal
This session is a simulcast with NCSFest in America.
Comics Can Change the World – The Power of Political Cartoons
We've got a team of some of Britain's greatest living satirical cartoonists here in Kendal, as well as two leading exponents joining live from the USA.
Together they'll be talking about their methods and showing their skills with live drawing based on the day's events.
From the UK:
>> Martin Rowson
>> Nicola Jennings
>> Lou McKeever
From the US:
>> Pulitzer-prize winning cartoonist Ann Telnaes
>> Pulitzer-prize winning cartoonist Mike Luckovich
This event will be livestreamed.
Hosted by John McShane.