Saturday, 16 October, 2021 - 19:30
Cartoonist Scott Shaw! (Captain Carrot and His Amazing Zoo Crew!, Sonic The Hedgehog, Simpsons Comics) once again presents his slideshow of "the craziest comic books ever published!"
Captain Carrot and His Amazing Zoo Crew! by Scott Shaw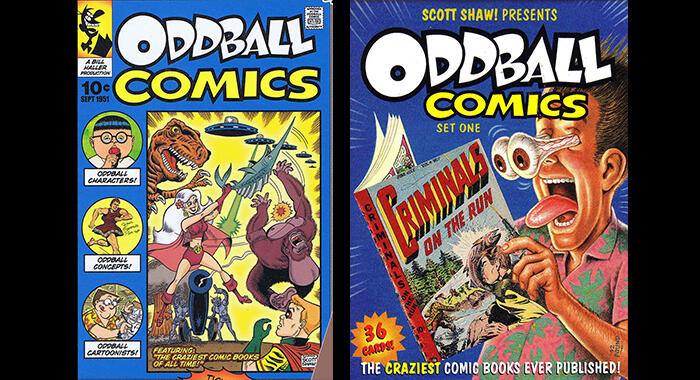 ODDBALL comic covers by Scott Shaw
ODDBALL comic cover by Scott Shaw
Saturday 16 October
7.30pm
Brewery Arts Centre, Malt Room
Once you've seen this uniquely amusing presentation – which has played to standing-room-only crowds at San Diego Comic-Con since 1977 – you'll never forget such mainstream comic covers of the most ridiculous superheroes you've ever seen, unsuspecting people getting slapped in the face with a fish," mainstream comics with barely-concealed sexual references on their covers, and much more.
Scott promises:
"My presentation is for everyone who's ever enjoyed reading a comic book, whether as an avid collector, a young patient in a dentist's office, or a professional cartoonist."
Stan Lee called Scott's show:
"the wildest, wackiest exposé of some of the craziest comic books I've ever seen!"