WOO HOO! Our Comics Clock Tower returns to Kendal Town Hall on 16 & 17 October 2021!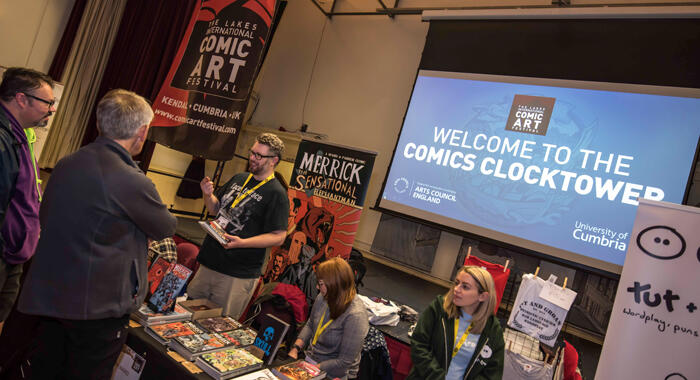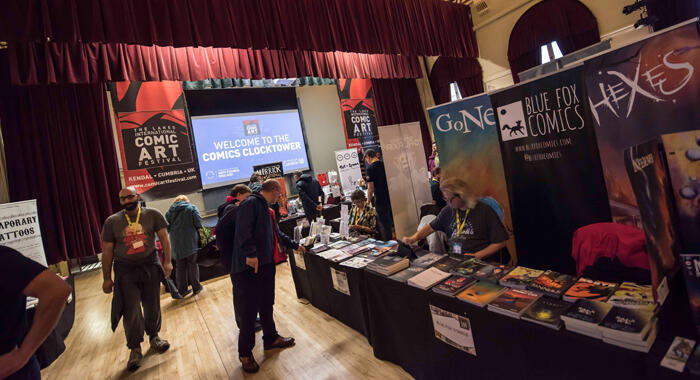 The Comics Clock Tower will be open…
Saturday 16 - 10am - 6pm
Sunday 17 October 10.30am - 5pm
Alongside an awesome line-up of exhibitors, we also have some festival signings in the CCT this year - for more info please visit the related web pages:
>> CCT Festival Signings on Saturday 16 October
>> CCT Festival Signings on Sunday 17 October
We suggest that during signing, where queueing, it might be an idea to wear a mask please, unless you're exempt, as you may be in closer contact than you might perhaps be elsewhere.
Read our COVID-19 guidance, which is per current government guidance.
CCT Floor Plan for 2021