Saturday, 15 October, 2022 - 11:30
Meet four of the most exciting new-to-you artists in Europe, as they introduce their work, their style and their obsessions.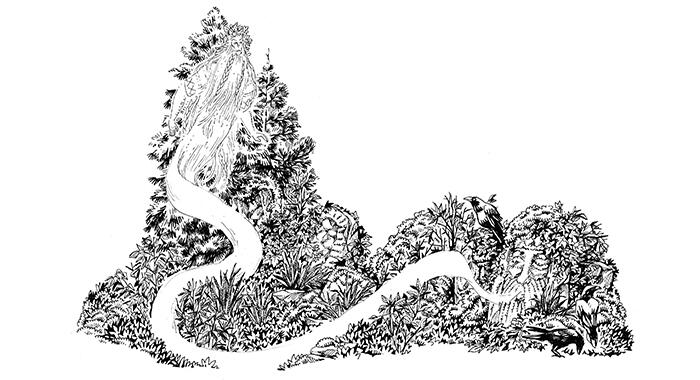 Stonetop artwork by Lucie Arnoux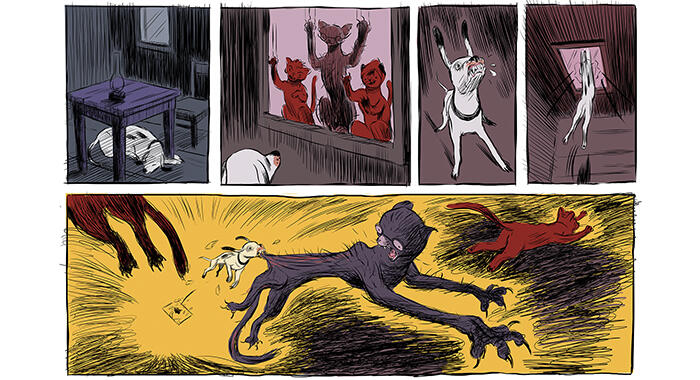 Artwork by Václav Šlajch
Artwork by Vojtěch Mašek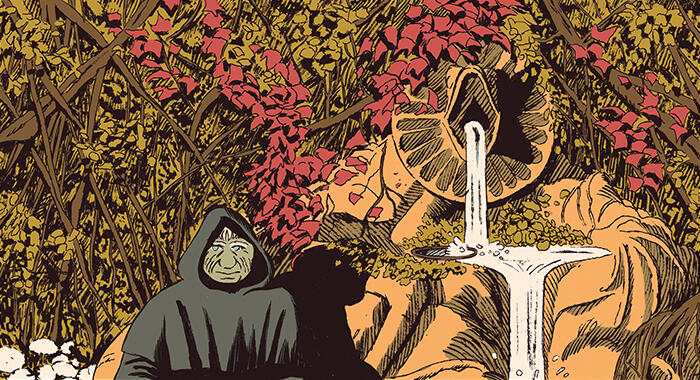 Artwork by Andrea Settimo
Saturday 15 October
11.30am - 12.30pm
Old Laundry Theatre
Lucie Arnoux, from France, doesn't just draw comics on paper: she also does them as vast murals, theatre backdrops and fantasy RPGs.
Vojtěch Mašek, from the Czech Republic, was a visiting artist-in-residence at LICAF 2019, during which he sketched out a graphic novel 'Raymond' about the town of Kendal.
Václav Šlajch, from the Czech Republic, is an electrical engineer, a book illustrator and Head of Media at the University of West Bohemia. You would have thought that might keep him busy, but he's also a pioneering and award-winning comics writer and artist.
Andrea Settimo, from Italy, is the co-creator of 'The Corner', a graphic novel focused on anarchists, gangsters, broken ideals, impossible promises, betrayals, sex and terrorism.
A mesmerising live draw presented by Alex Fitch.