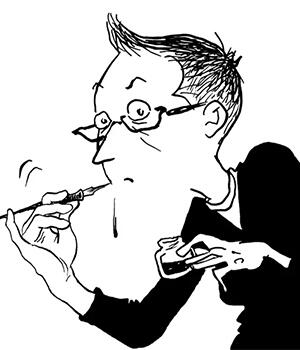 Alison Bechdel
Alison Bechdel is an American cartoonist.
Her work includes the long-running comic strip "Dykes to Watch Out For" as well as the graphic memoirs "Fun Home," "Are You My Mother?" and "The Secret to Superhuman Strength."
But she is best-known in some quarters for being the originator of "The Bechdel Test."
The stage-musical adaptation of "Fun Home" premièred on Broadway in 2015, and received five Tony Awards.
Bechdel is the recipient of an Eisner and a MacArthur Fellowship.
She lives in New England.
Alison Bechdel Online
Web: dykestowatchoutfor.com
Web: bechdeltest.com
Twitter: @alisonbechdel
Instagram: @alisonbechdel