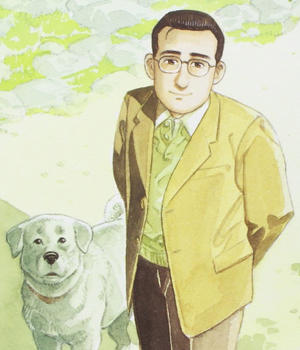 Benoît Peeters
Benoît Peeters is a French graphic novelist and Professor of Graphic Fiction and Comic Art at Lancaster University, United Kingdom.
An expert on Hergé, he has published both Tintin and the World of Hergé (Methuen, 1988) and Hergé' Son of Tintin (Johns Hopkins University Press, 2012).
He also wrote the official biography of Jacques Derrida (2010). The book has been translated into English (Polity Press) and nine other languages.
He has also written essays on Rodolphe Töpffer, Jirô Taniguchi and Chris Ware.
A long association with the artist François Schuiten has led to the series of graphic novels called 'Les cités obscures' (The Obscure Cities). Sixteen volumes have appeared so far which have won numerous prizes and been translated into more than twelve languages.
The Leaning Girl was published in the US by Alaxis Press, and Samaris and The Theory of the Grain of Sand by IDW.
BENOÎT PEETERS ONLINE
Web: www.benoitpeeters.net
Web: www.altaplana.be
Twitter: @benoitpeeters
Facebook
Instagram