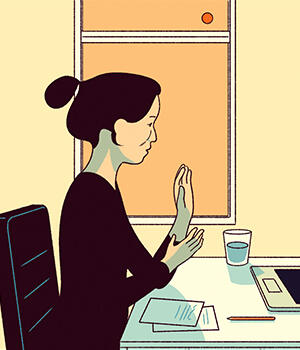 Bianca Bagnarelli
Bianca Bagnarelli is an Italian cartoonist and illustrator.
Her first comic volume, Fish, published by Nobrow, won the gold medal for the short form at the Society of Illustrators of New York.
She works and has worked as an illustrator with The New Yorker, The New York Times, The Atlantic, McSweeney's, La Revue Dessinée and others...
Bianca Bagnarelli Online
Web: www.biancabagnarelli.com 
Instagram: @bianca_bagnarelli