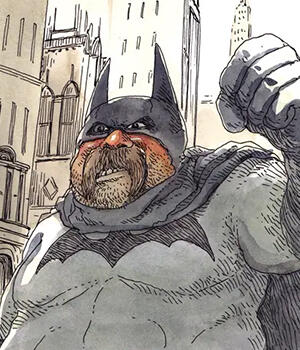 Boulet
Boulet is the pen name for Gilles Roussel, a French cartoonist living in Paris.
He has published about 20 books, most of them for young readers. He has also worked on two books of the "Dungeon" series with Lewis Trondheim and Joann Sfar (available in English).
He was among the first French cartoonists to become famous by publishing a blog BD - bouletcorp.com.
Boulet started the blog BD in 2004 and has drawn more than 1600 entries.
Boulet Online
Web: english.bouletcorp.com
Twitter: @Bouletcorp
Instagram: @Bouletcorp
Facebook: @Bouletcorp
Boulet's participation in LICAF celebrates our long and fruitful partnership with Lyon BD, one of Europe's best and most innovative comic art festivals.
In partnership with Institut français du Royaume-Uni.