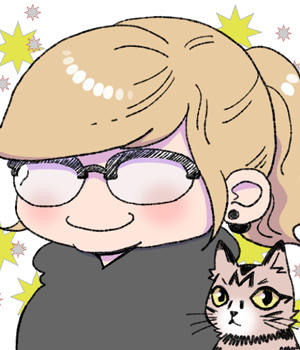 Chie Kutsuwada
Chie is a UK-based Japanese manga creator and illustrator.
After graduating from the Royal College of Art, London, she's been creating many works, which are often very delicate and romantic in style.
She creates stories as well as illustration by herself, such as King of a Miniature Garden (2007 collected in The Mammoth Book of Best New Manga 2, Constable & Robinson) her first manga, and Moonlight (2008 collected in The Mammoth Book of Best New Manga 3) which was shortlisted in Manga Jiman competition organized by the UK Japan Embassy.
She has also been working on some well-known titles such as Shakespeare's As You Like It (SelfMadeHero, London) and Musashi Miyamoto's The Book of Five Rings (Shambhala, Boston & London).
One of her recent projects is the ongoing, bimonthly illustrated columns called Mondo Manga for Mainichi Weekly (published by The Mainichi Newspapers Co., Ltd) about life and culture in the UK.
Also she provides many illustrations for art books such as Extreme Stickering Manga, Artful Etching: Manga and Artful Etching: Kawaii (Thunder Bay Press, USA).
Her books are available in most English speaking countries and some are translated in Turkey, France, Italy and Spain.
Alongside creating manga comics, she also attends many manga-related events in and out of the UK and runs manga workshops at schools, universities, libraries, and museums, such as the British Museum, the British Libraries, Wellcome Collection and the Victoria and Albert Museum.
She has also worked on projects for the UK Japan Embassy, Iceland Japan Embassy, Channel 4, CNN and Wagamama.
Chie Kutsuwada Online
Web: chitangarden.wix.com/chiekutsuwada
Twitter: @chitanchitan
Facebook