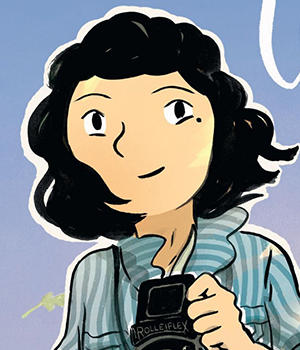 Claire Fauvel
Claire Fauvel studied illustration at the École Estienne and then film animation at the prestigious Gobelins, L'École de L'Image in Paris.
After working for a year as background artist for an animated series, she pursued her dream of becoming a graphic novelist to tell her own stories.
She is now working with the French publishers Casterman and Rue de Sèvres.
In 2018, her graphic novel 'Catherine's War', based on Julia Billet's novel, won the youth prize at the Angoulême International Comics Festival.
Translated in several countries, she is one of the fast-emerging new talents of the French graphic novel scene.
Claire Fauvel Online
Web: clairefauvel.ultra-book.com
Instagram: @claire_fauvel
Facebook