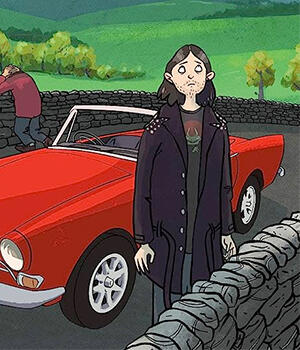 David Gaffney
David Gaffney is the author of the novels Never Never (2008), All The Places I've Ever Lived (2017) and Out Of The Dark (2021).
David is also the author of the flash fiction and short story collections Sawn-Off Tales (2006), Aromabingo (2007), The Half-Life of Songs (2010) and More Sawn-Off Tales (2013).
He has published two graphic novels with Dan Berry – The Three Rooms In Valerie's Head (2018) and Rivers (2021) – and is working on a third.
He has just published a chapbook, The Country Pub, with Nightjar Press, and this year publishes a new short story collection with Salt Publishing, Concrete Fields, and a pamphlet, Whale, with Osmosis Press.
David Gaffney Online
Web: www.davidgaffney.org
Twitter: @ggaffa
Instagram: @ggaffa