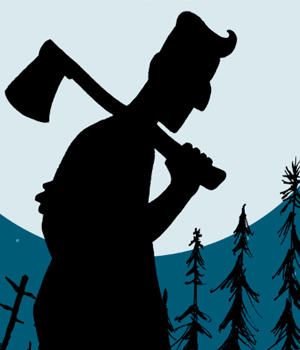 Francis Desharnais
Québec-based artist Francis Desharnais started publishing comics in 2008.
In the past eleven years, he has worked on eleven books, both as writer and illustrator.
Art Wars, his only book available in English, tells the story of aliens abducting all of Earth's artistes in order to wage war with poetry, contemporary dance, installations, and so on.
His latest book Little Russia is set in a cooperative village in the north of Quebec, during the mid XXth century. It will be released by Pow Pow Press in late 2019.
Little Russia won numerous awards, including the Prix des libraires du Québec, the highest recognition possible for a book in Québec.
Francis is also the author of Burquette - a popular comic strip which has been adapted as an animated series by the National Film Board of Canada, since its initial publication in 2008.
Francis Desharnais Online
Web: www.francisd.com
Twitter: @fdesharnais
Instagram: @fdesharnais
Facebook
Tumblr