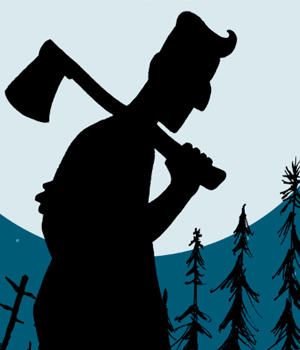 Francis Desharnais
Francis Desharnais is a French-Canadian author now living on an island in the middle of the Saint-Lawrence River.
Sometimes writer, sometimes artist, sometimes both at the same time, his work is mainly published by Pow Pow Press.
Two of his books have been translated into English: Art Wars and Little Russia, the latter about Francis's grand-parents who founded a cooperative village in Abitibi, located in the north of Quebec. 
Little Russia won numerous awards, including the ACBD Quebec prize in 2019, given by an association of comics critics from Canada and Europe.
Francis Desharnais Online
Web: www.francisd.com
Twitter: @fdesharnais
Instagram: @fdesharnais
Facebook
Tumblr