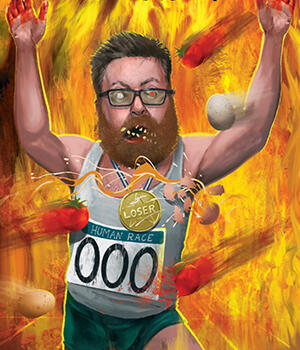 Frankie Boyle
Frankie Boyle is one of the UK's premier comedians and writers, and a lifelong comics fan.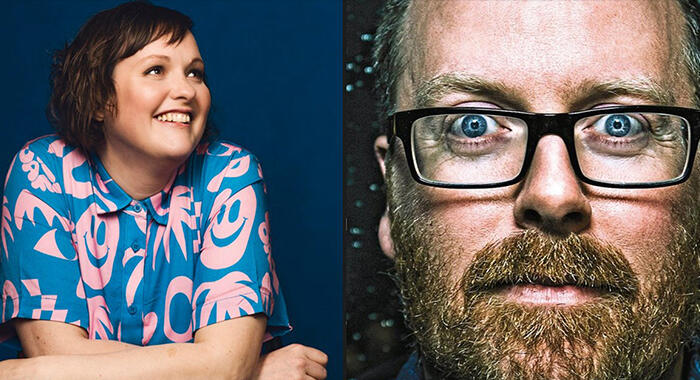 Frankie Boyle and Josie Long Talk Comics!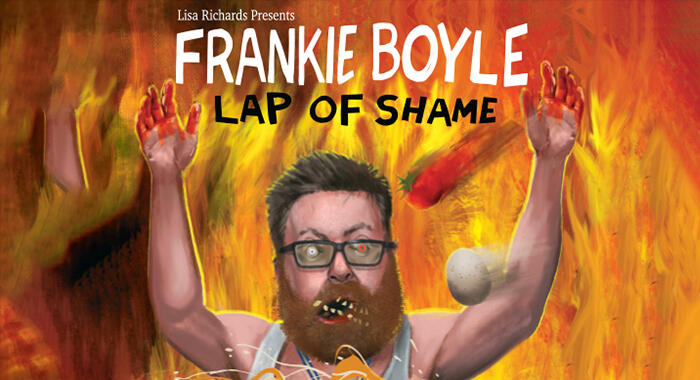 He's known for his shows New World Order (BBC2), Tramadol Nights (Channel 4) and his best-selling DVD's and Netflix Special.
Frankie has also penned three best selling books, and wrote "Rex Royd", a comic strip for Mark Millar's CLINT comic anthology, published by Titan, and collected in 2018.
"I wanted to try to do something that came from the heart," he's previously said of the strip.
"The state-of-the-art in comics always seemed a bit linear and it seems so unambitious. I wanted to do different sections from an overall story you didn't see all of. I just f*****g love comics and I'm keen to develop the whole thing in the least comic book way possible! Rex is complex, but you don't necessarily need to follow everything. I'm not asking the reader to work as much as have an open mind."
In 2018, Frankie wrote and presented the highly acclaimed documentary Frankie Goes To Russia for the BBC previewing the forthcoming Russian World Cup.
He also regularly contributes articles for the broadsheet press, and has topped the podcast charts with the first three volumes of his eight volume Promethiad sequence.
'Meantime', Frankie's 2022 debut novel, is a gritty and gripping tale of murder and revenge set in Glasgow in the aftermath of the Independence referendum.
Frankie Boyle Online
Web: www.frankieboyle.com
Twitter: @frankieboyle
Instagram: @frankie_boyle