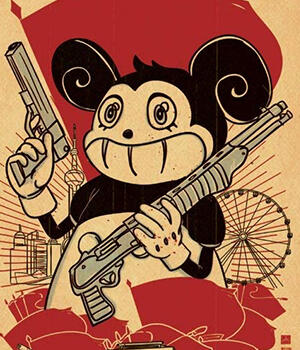 Jörg Tittel
Jörg Tittel is a writer, director and producer working across films, stage, games and comics.
Works include 2014 Boston Globe Graphic Novel of the Year "Ricky Rouse Has a Gun" (SelfMadeHero), the sci-fi feature "The White King" starring Jonathan Pryce and co-directed with Alex Helfrecht, Jörg's wife and production partner at London-based Oiffy; and the upcoming painted animation "A Winter's Journey" starring John Malkovich, animated by the artists behind Oscar-nominated "Loving Vincent" and distributed by Sony Pictures Classics.
Developed in partnership with VR pioneers Wolf & Wood and released later in 2022 by publisher Wired Productions, "The Last Worker" is Jörg's debut game.
Jörg Tittel Online
Web: The Last Worker on Steam
Twitter: @newjorg / @TheLastWorker
Instagram: @newjorg / @thelastworker