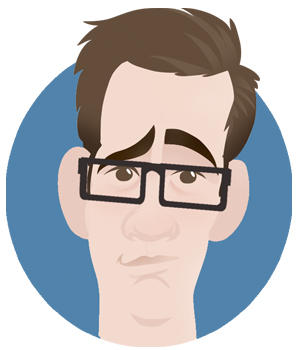 Jason Chatfield
Jason is a cartoonist, caricaturist and illustrator based in New York.
Jason Chatfield is an Australian cartoonist and illustrator based in New York. His work has been published in magazines and online, and in books published by Penguin Random House and Harper Collins. He is the current President of the National Cartoonists' Society (Est. 1946.) and an internationally syndicated cartoonist, writing and drawing the iconic comic strip "Ginger Meggs" (Est 1921), which is published daily in 34 countries through Andrews McMeel Syndication.
He wrote all of this in the third person.
He would have preferred to be drawing.
Jason Chatfield Online
Web: www.jasonchatfield.com
Twitter: @Jason_Chatfield
Facebook
Instagram