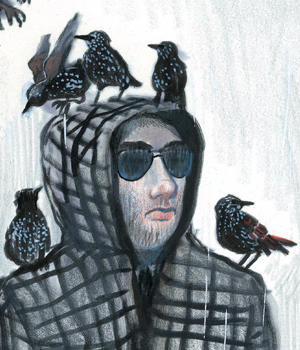 Judith Vanistendael
Judith Vanistendael is a Belgian author of graphic novels 'that have to do with life as it really is'.
Judith studied at the Hochschule der Kunste in Berlin, earned an academic degree in art sciences from the University of Ghent, did postgraduate studies on Latin America and followed the comics master at the Sint Lukas Art School in Brussels.
Her semi-autobiographical work, Dance by the Light of the Moon, has been translated into nine languages and nominated twice for the prestigious Angouleme Grand Prize.
Her second graphic novel, When David Lost his Voice, was nominated for an Eisner Award.
Also a children's book illustrator, she's currently working on her third graphic novel, while also working as a teacher at the Sint Lukas Art School in Brussels.
Judith Vanistendael Online
Web: judithvanistendael.wordpress.com
Instagram: @judith_vanistendael