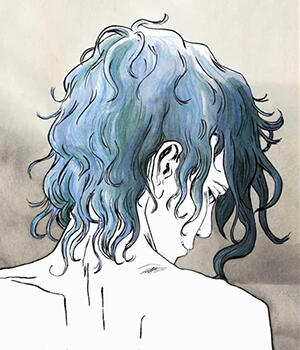 Jul Maroh
Jul Maroh is a French writer and illustrator of graphic novels.
Jul wrote Le Bleu Est Une Couleur Chaude, published by Glénat in 2010, a romantic story about the life and love of two young lesbians.
The graphic novel was adapted in 2013 by Abdelatif Kechiche into the film Blue Is the Warmest Colour.
In 2015 Jul published City & Gender, a collection of short stories taking place in anonymous contemporary western cities.
Other graphic novels include Body Music - a 'bittersweet graphic novel on the complexities of love' and You Brought Me The Ocean in 2020.
Jul Maroh Online
Web: www.juliemaroh.com
Instagram: @julmaroh
Jul Maroh's participation in LICAF celebrates our long and fruitful partnership with Lyon BD, one of Europe's best and most innovative comic art festivals.
In partnership with Institut français du Royaume-Uni.