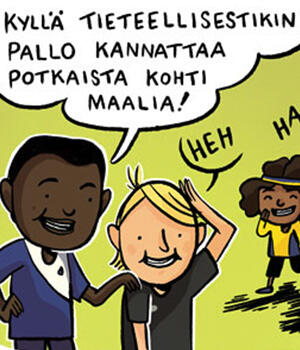 Kalle Hakkola
Kalle Hakkola is a curator, producer and a scriptwriter of children's comic book series.
Kalle works together with illustrator Mari Ahokoivu and their books Livi&Nate (originally Sanni&Joonas) is translated into 5 languages.
In addition to the books, they have done over 5 years one pagers to the biggest children's magazine in Finland.
Kalle has worked as a director of the Helsinki Comics Festival and is a co-founder of Sarjakuvakeskus - the Comics Center in Helsinki.
Hakkola promotes Finnish comics all over the world and works closely together with Finnish Literature Fund.
Sarjakuvakeskus Online
Web: www.sarjakuvakeskus.fi/in-english
Twitter: @comicscenter
Twitter: @sarjakuvakeskus
Instagram: @sarjakuvakeskus
Facebook: @sarjakuvakeskus
FILI – Finnish Literature Exchange website: fili.fi/en