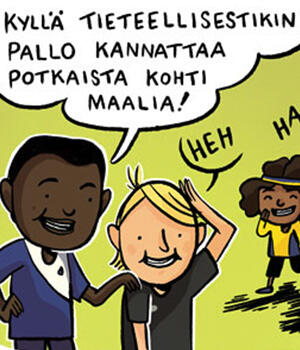 Kalle Hakkola
Finnish creator Kalle Hakkola is a curator, producer and a scriptwriter of children's comic book series.
Kalle works together with illustrator Mari Ahokoivu and their books Livi&Nate (originally Sanni&Joonas) have been translated into five languages.
In addition to the books, they have also created over five years of one page strips for the biggest children's magazine in Finland.
Kalle has worked as a director of the Helsinki Comics Festival and is a co-founder of Sarjakuvakeskus - the Comics Center in Helsinki. Kalle also promotes Finnish comics all over the world and works closely together with Finnish Literature Fund.
Sarjakuvakeskus Online
Web: www.sarjakuvakeskus.fi/in-english
Twitter: @comicscenter
Twitter: @sarjakuvakeskus
Instagram: @sarjakuvakeskus
Facebook: @sarjakuvakeskus
FILI – Finnish Literature Exchange website: fili.fi/en