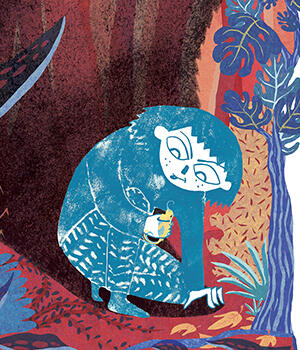 Marine des Mazery
Marine is an illustrator/comic author from Paris, she is also the lead singer and lyricist in the Portuguese/French band Book of Giants.
Passionate about stories and comics since her childhood, Marine sails with the wind.
While travelling through Normandy, England and Italy, she observed carefully what surrounded her, the new plots of life, the landscapes that spoke to her.
Returning in 2013 to her hometown, Paris, Marine joined the CESAN school of art and learned to travel through drawing and storytelling.
She was selected among the Young Talents at the Angoulême and Saint-Malo festivals in 2016 and has subsequently self-published several fanzines, alone or accompanied, within different collectives.
Her first graphic novel, Le Roi Jéhan, was published earlier this year.
Marine des Mazerys Online
Web: marine-des-mazery.ultra-book.com
Web: www.bookofgiants.com
Instagram: @marinedesmazery
Facebook: @marineDMazery