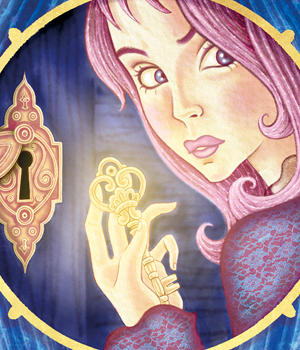 Metaphrog
Metaphrog are Sandra Marrs and John Chalmers, winners of The Sunday Herald Scottish Culture Awards Best Visual Artist 2016.
They have received multiple Eisner Award nominations and critical acclaim for their Louis series, and Louis – Night Salad was Highly Commended for the Scottish Children's Book Awards in 2011.
They were writers in Residence at the Edinburgh International Book Festival 2015 and regularly travel to talk about their work and the creative process at festivals, schools, libraries and museums.
Their latest graphic novels are THE RED SHOES AND OTHER TALES and THE LITTLE MERMAID (Excelsior Award Junior winner 2018), and BLUEBEARD: A Feminist Fairy Tale, all published by Papercutz and supported by Creative Scotland.
METAPHROG ONLINE
Web: www.metaphrog.com
Twitter: @metaphrog