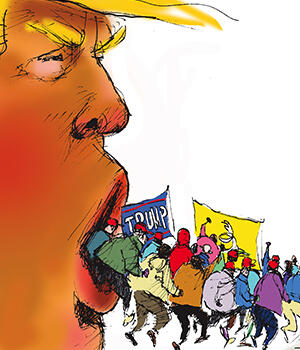 Mike Luckovich
Mike Luckovich is an award-winning editorial cartoonist.
Mike published his first drawing in 1984 in The Greenville News.
Since 1989 he has published in The Atlanta Journal-Constitution, News Week and The New York Times.
He is syndicated in 150 Newspapers and in 2006 was awarded a Rueben for Outstanding Cartoonist of the Year by the National Cartoonists Society.
In 2006 he received his second prestigious Pulitzer Prize, a National Headliner Award, a Thomas Nast Award and a Sigma Delta Chi Award.
Mike Luckovich Online
Web: Mike Luckovich on Wikipedia
Twitter: @mluckovichajc
Facebook: @MikeLuckovichAJC