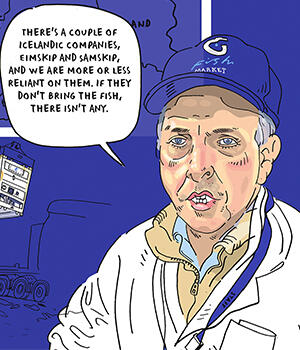 Olivier Kugler
Olivier Kugler is a London-based editorial illustrator and visual journalist.
He is a highly skilled and passionate storyteller with a gift for both words and images.
He has travelled to Iran, Laos, Iraqi Kurdistan, Cairo, Ghana and many other places on assignment for a variety of publications including the Guardian, New Yorker, Harper's Magazine, French journal XXI and German GQ.
He has done extensive reporting on Middle Eastern refugees in Europe and a book collecting this work, called Escaping Wars and Waves, was published in the UK in 2018; it has won two major European design and illustration awards.
He also created Mit dem Elefantendoktor in Laos, a journal published in German, about a veterinarian he joined on a mission to look after the health of working elephants in the jungle and the highlands of Laos.
Oli is also a past winner of a V&A Illustration Award and World Illustration Award.
Olivier Kugler Online
Web: www.olivierkugler.com
Twitter: @olivierkugler