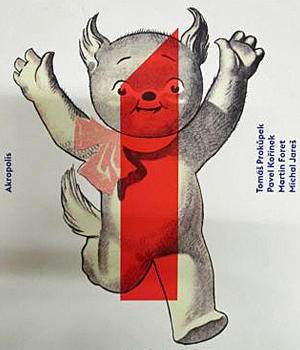 Pavel Kořínek
Pavel Kořínek (*1981) is a Prague-based comics theorist, historian and journalist, working at Institute of Czech Literature AS CR.
In addition to teaching comics history, writing about it both academically as well as for general audience and trying to establish Czech comics studies (he is a founding member of the Centre for the Study of Comics ICL / UP), he has also chaired the board of the Czech Academy of Comics since 2018. 
In 2014 he edited and co-authored the two-volume Dějiny československého komiksu 20. století (History of 20th Century Czechoslovak Comics, 2014).
In recent years he has edited and co-authored monographs about the series Punťa (2018, with Lucie Kořínková) and Čtyřlístek (2019).
He has worked as a curator and editor on the exhibition projects Signály z neznáma. Český komiks 1922–2012 (Signals from the Unknown. Czech Comics 1922–2012, Brno – Prague – Pardubice, 2012 and 2013), 100 Years of Czech Comics (Tokyo, 2017 and 2018) and Mezitím na jiném místě (Meanwhile, Elsewhere, 2018–2019, an exhibition organized by Czech Centres and presented in more than 30 venues).
Pavel Kořínek Online
Web: www.ucl.cas.cz/en