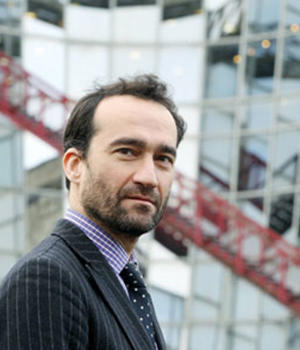 Pierre Lungheretti
After beginning his career in publishing, Pierre Lungheretti held the positions of director of the Kallisté theatre and director of cultural affairs for the city of Ajaccio, then director general of culture for the city of Rennes.
From July 2009 to April 2012, he was a member of the cabinet of Culture Minister Frédéric Mitterrand, first as advisor in charge of books and reading, archives and the promotion of intangible heritage, performing arts and territorial action, then as deputy director and director of the minister's cabinet.
He was Deputy Director General for Artistic Creation at the Ministry of Culture from April 2012 to April 2013.
Advisor to the Minister of Culture of the Republic of Albania from 2013 to 2015, he was then Regional Director of Cultural Affairs of Poitou-Charentes.
Since 2015, Pierre Lungheretti has been Director General of the Cité internationale de la bande dessinée et de l'image in Angoulême.
Pierre Lungheretti Online
Web: www.citebd.org
Web: www.bd2020.culture.gouv.fr
Twitter: @plungheretti