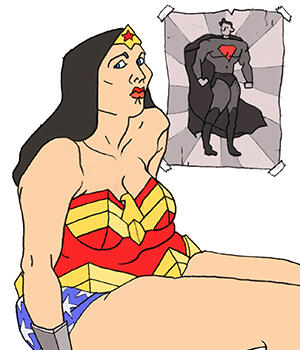 Štěpánka Jislová
For a long time Czech comics were largely the domain of men, but over the past decade there have been some very radical changes. Štěpánka Jislová is part of the younger generation which includes at least as many women as men.
Jislová is one of those authors whose work repeatedly addresses the position of women in society, although not to the detriment of other subjects.
Her Bachelor's thesis Monastery of the Most Sacred Heart, which was published in the form of an album in 2017, recounts the postapocalyptic story of a world contaminated by toxic fog, while her Master degree comic The Wyrd (2018), which she wrote and illustrated based on a story by Meghan Kemp-Gee, examines the tale of Macbeth through the story of the three witches.
She went on to adapt a story from Czech history in the comic book Czechs 1938: How Beneš Gave Way to Hitler (2016), based on a story by Pavel Kosatík.
Štěpánka Jislová is also active as an organizer and together with Tereza Drahoňovská is behind the Czech branch of the Laydeez Do Comics group, which brings together women involved in comics and arranges workshops, exhibitions, etc.
In 2020, Štěpánka Jislová's graphic novel Hairless appeared.
The story was written by Tereza Drahoňovská who based the script on her own experiences with the autoimmune disease alopecia. This autobiographical comic tells the story of a girl who has recently graduated from university when her hair starts falling out for no apparent reason, eventually culminating in her losing all of her body hair.
The narrator openly describes her experiences from the initial phase of horror at the first symptoms, through depression and a dramatic loss of self-confidence, to a gradual reconciliation with reality and the discovery of the positive aspects of looking at the world and values in life from a different perspective.
To portray this powerful personal narrative, Štěpánka Jislová chose an intelligently simplified drawing style which gives a convincing visual form to the script and is excellent at communicating the emotions of the main character.
Štěpánka Jislová Online
Web: www.jislova.com
Instagram: @jislovka
Facebook: @stepanka.jislova.art