Thursday, 14 October, 2021 - 10:00
This remarkable exhibition celebrates the diverse range of subjects, styles, and approaches in Czech comics today and is co-curated by Dr. Pavel Kořínek.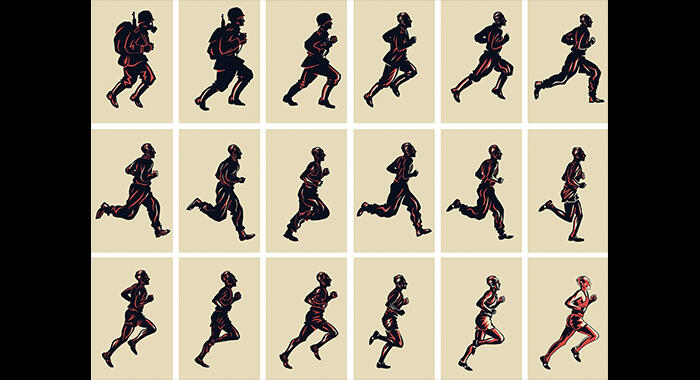 Zatopek illustration by Jaromir 99
Brewery Art Centre
Foyer & Sugar Store Gallery
14 October - 18 October
10.00am - 9.00pm
The show celebrates the work of ten leading Czech artists and features their comics so far, plus newly commissioned work reflecting the last eighteen months. Featured artists include Vojtěch Mašek, Lucie Lomová and Jaromir 99.
CZECH COMICS NOW
LICAF is delighted to celebrate the very best of Czech comics at this year's festival, hosted in partnership with the Czech Centres and the Czech Literary Centre.
Look out for Czech comic creatives taking part in events throughout the festival and dedicated Czech presentations in the Warehouse at the Brewery Art Centre on Saturday and Sunday.
Artists include Lucie Lomová, Marek Rubec and Václav Šlajch
The amazing comic Raymond, created by the legendary Czech artist Vojtěch Mašek during a residency in Kendal in 2019, will be published during this year's festival and two new resident Czech artists, Kateřina Čupová and Štěpánka Jislová, are with us in Kendal for LICAF 2021.
In partnership with the Czech Centres and the Czech Literary Centre