Saturday, 15 October, 2022 - 11:00
Bianca Bagnarelli is an Italian cartoonist and illustrator. Her first comic volume, 'Fish', published by Nobrow, won the gold medal for the short form at the Society of Illustrators of New York.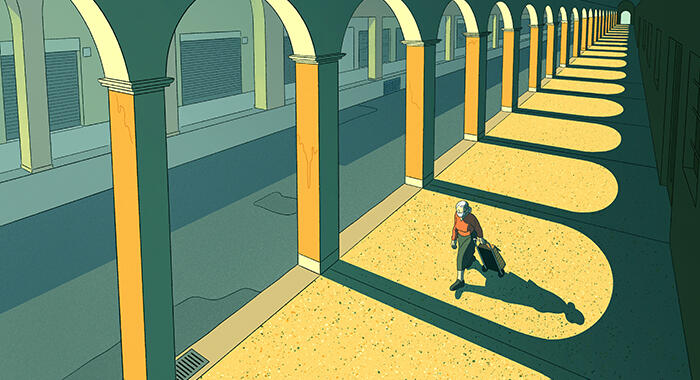 New Yorker - Postcard from the pandemic artwork by Bianca Bagnarelli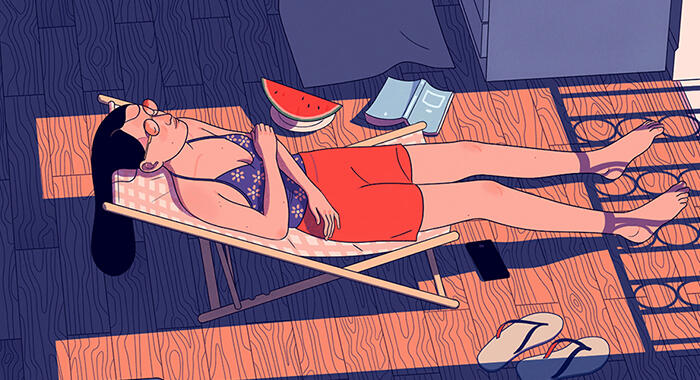 NYTimes - At Home cover artwork by Bianca Bagnarelli
Saturday 15 October
11 - 11.40am
@ Lake District Boat Club on Glebe Road
She works, and has worked, as an illustrator with The New Yorker, The New York Times, The Atlantic, McSweeney's, La Revue Dessinée and others...
In the popular LICAF tradition we continue to bring artists to you who are lesser-known in the UK but, in our opinion, deserve your attention. Here, Bianca will talk about her current work including her new book.
In conversation with Richard Foster.