Saturday, 16 October, 2021 - 17:15
It's comics royalty time! Jeff is one of the most sought after writers and artists in comics today.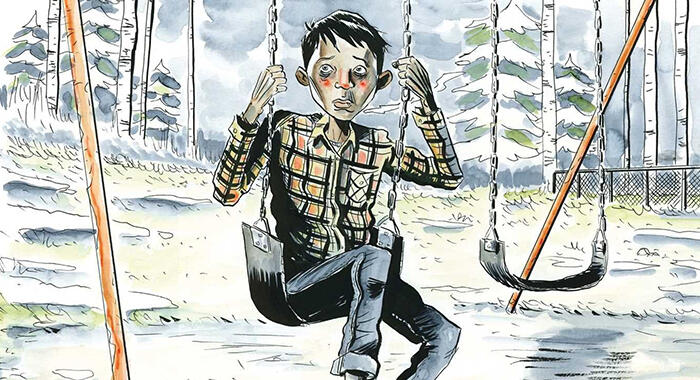 Artwork from The Secret Path by Jeff Lemire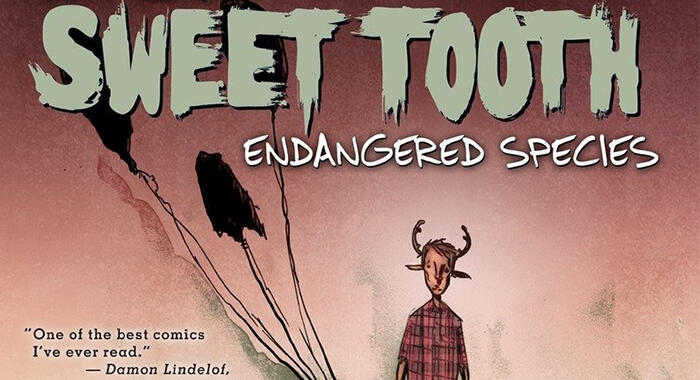 Artwork from Sweet Tooth by Jeff Lemire
Saturday 16 October
5.15pm - 6.15pm
Screen 1, Brewery Arts Centre, Kendal
Via a live link from Toronto
As well as helming some of the world's best-known superhero series (Old Man Logan, Moon Knight, Green Arrow) he's also created the galaxy-spanning space opera Descender and the horror-tinged, best-selling take on superheroes, Black Hammer.
Alongside a collaboration with celebrated musician Gord Downie on the graphic novel and album The Secret Path, Jeff's Sweet Tooth work has been adapted into a Netflix series.
He joins us today from his studio in Toronto, where we will get a privileged glimpse at Jeff's private life and how he works.
He's also going to take part in a special live edition of Desert Island Comics, where we find out what books (and brands of biscuit) he would take to a desert island.
Hosted by Peter Kessler