Sunday, 17 October, 2021 - 13:45
We are proud to welcome Ziki Nelson to LICAF. Ziki is the co-founder of Kugali Media, a pan-African entertainment company that gives millions of fans stories inspired by African culture.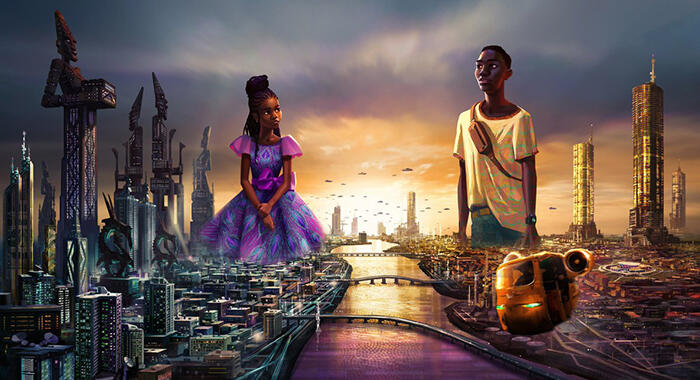 Artwork from Iwájú
Sunday 17 October
1.45pm - 2.45pm
Screen 2, Brewery Arts Centre, Kendal
Kugali use comics, animation, virtual/augmented reality and deeply authentic storytelling to showcase African stories and bring them to the whole world.
Their stories respect the history of Africa, embrace its present, and imagine its future.
Most recently, Kugali signed an historic deal with Disney to make their first-ever made-for-TV original animation series (i.e., not a spin-off from a movie).
Called Iwájú, it will be set in a futuristic Lagos.

More than that we do not know… yet!
Ziki is here to talk about his own background, his company's story, and what to expect from them in the future.
Introduced by Paul Gravett