Saturday, 15 October, 2022 - 10:00
A not to be missed opportunity to hear Bryan Talbot in conversation with Pavel Kořínek talking about his iconic 'The Adventures of Luther Arkwright' graphic novels.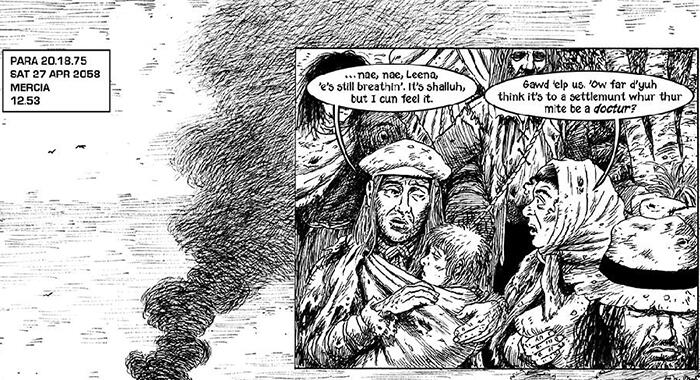 Artwork from Bryan Talbot's 'The Legend of Luther Arkwright'
Saturday 15 October
10 - 10.40am
@ Lake District Boat Club on Glebe Road
'The Adventures of Luther Arkwright', first serialised in 1978, is considered by many to be the first British graphic novel.
Praised by many writers and artists, including Alan Moore, Neil Gaiman, Jean Giroud (Moebius) and Michael Moorcock, the groundbreaking, experimental adult sci-fi story was a seminal work, inspiring and influencing many comic creators.
Its sequel, 'Heart of Empire', was published in 2001. Both books have been continually in print since they were first published.
Set fifty years later, 'The Legend of Luther Arkwright' is another stand-alone story.
While still maintaining total continuity with the Arkwright mythos, it is a different kind of adult adventure.
Pursued across multiple historically divergent parallel worlds, both utopian and dystopian, and facing a far superior adversary, Arkwright battles to save humanity from mass destruction; his only edge is his experience and force of will.