Sunday, 17 October, 2021 - 10:30
In this workshop Lucy will show you a variety of techniques to help you tackle drawing realistic hands & features.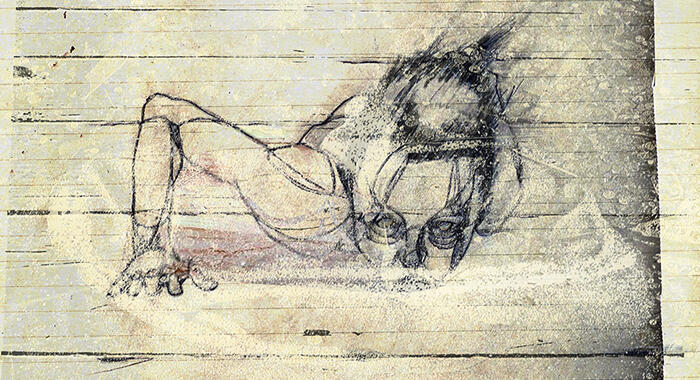 Artwork by Lucy Sullivan
Artwork from Barking by Lucy Sullivan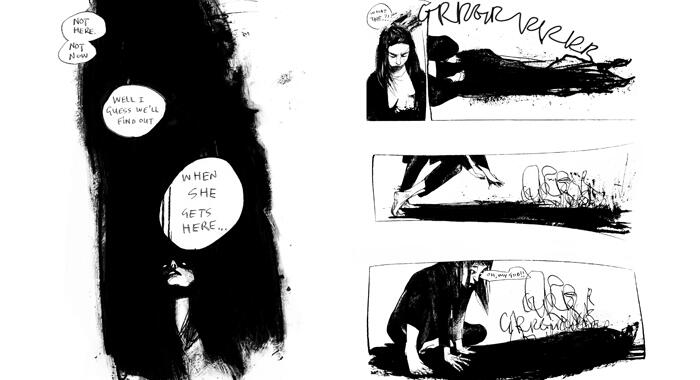 Artwork from Barking by Lucy Sullivan
Sunday 17 October 10.30am
Brewery Arts Centre
Length: 90 mins
Age range: 12+ (maximum 15 participants)
Tickets: £12.50 over 18 / £7.50 under 18
Materials provided by LICAF
Participants will draw themselves and each other in a lively workshop to focus on using and reference.
Lucy will also show you how to use these skills in a character design for comics and animation.
Covering a variety of observational drawing techniques such as contour drawing, tonal studies and negative space we will look at how to break down complicated subjects and look for the true line.
Using our own hands and fellow participants as studies, we will look at examples from comic artists and explore how to reduce the detail to an economical design ready for comics and animation.
Come along ready to draw quickly, discover the importance of reference and the fun in using yourself as a subject in action poses.
Buy your creative comic workshop ticket on the link below!
 
We're running a limited number of creative comic workshops. Places are very limited, as these are hands-on, practical and creative workshops. All materials are provided, suitable for 12+. Get booking!
Workshop: Hands & Faces Drawing Workshop with Lucy Sullivan 
Sunday 17 October 10.30am
An interactive 90-minute workshop, recommended for ages 12+. Only 15 places
Thank you so much for supporting the Lakes International Comic Art Festival. See you in October!