Sunday, 17 October, 2021 - 11:00
Martin is a multi-award winning cartoonist, illustrator, writer, graphic novelist, broadcaster, ranter and poet.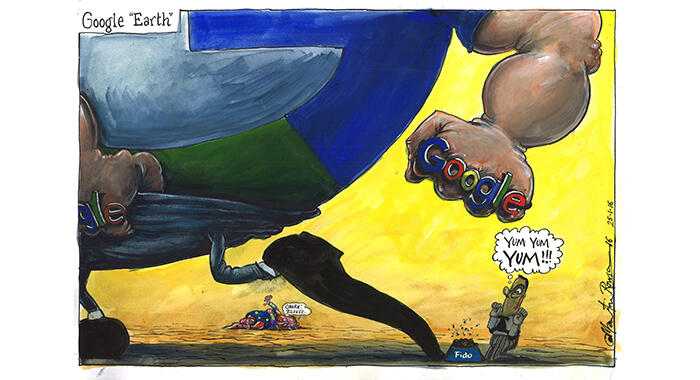 Google Earth by Martin Rowson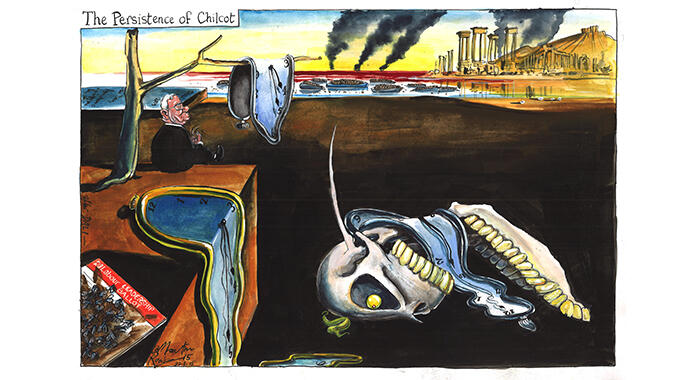 The Persistence of Chilcot by Martin Rowson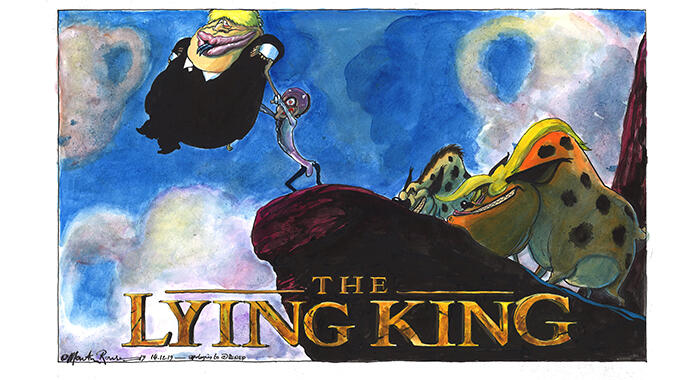 The Lying King by Martin Rowson
Sunday 17 October
11.00am - 12.00pm
Screen 2, Brewery Arts Centre, Kendal
As well as being The Guardian's resident satirical purveyor of political nightmares, he has also been Cartoonist Laureate for London, Chairman of the British Cartoonists' Society, and has served three times as vice-president of the Zoological Society of London.
Last year, in our live-streamed festival, he provided one of our highlights with an impromptu show-and-tell of his greatest work.
This time, we're giving him free rein to take you into his world.
He'll rant. He'll draw. He'll recite poetry. He'll dress up as Bob Ross. He might even draw some cartoons.
Not to be missed.
Introduced by Andrew Miles
Exhibition... What a Fur Cup: The Political Cartoons and Comics of Martin Rowson
The Lakes International Comic Art Festival 2021 is very proud to present… What a Fur Cup! An exhibition of the political cartoons and comics of Martin Rowson.
You can visit the free exhibition at Cross Lane Projects in Kendal, Cumbria from 15 October – 5 November.