Sunday, 16 October, 2022 - 12:45
Greg Rucka is the bestselling and multi-award-winning author of dozens of novels, thousands of comics, and at least one motion picture.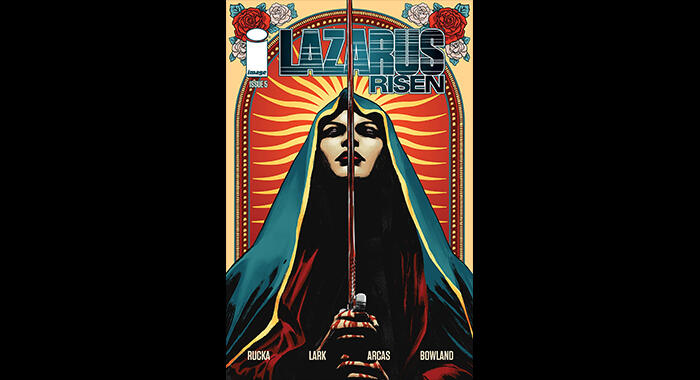 Cover of Lazarus: Risen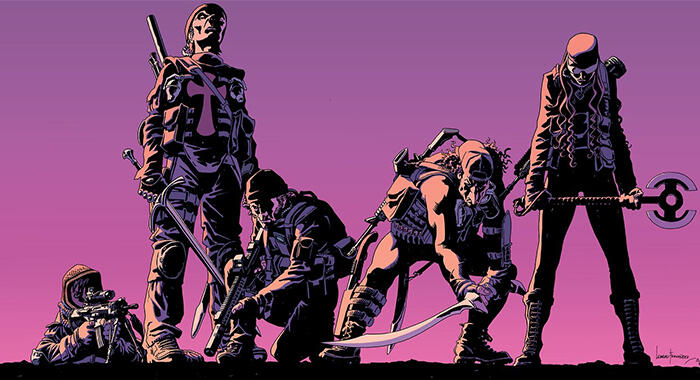 Artwork from The Old Guard
Sunday 16 October
12.45 - 1.45pm
Windermere Jetty Museum Comics Event Space
His career has allowed him to put words in the mouths of almost every major pop-culture character, from Han Solo to Wonder Woman, and his creator-owned books have earned critical and commercial acclaim.
He is the co-creator of 'Lazarus' and 'Lazarus: Risen' with Michael Lark; 'Black Magick' with Nicola Scott; and 'The Old Guard' with Leandro Fernandez, all published by Image Comics.
His series 'Stumptown' with Justin Greenwood was turned into an (unfortunately) short-lived television show starring Cobie Smulders and 'The Old Guard' was released on Netflix in 2020, starring Charlize Theron as Andromache "Andy" the Scythian.
Presented by Chris Thompson.