As the countdown continues toward the Lakes International Comic Art Festival this month in Bowness-on-Windermere (14th – 16th October 2022), here's another in a series of interviews with some of the guests – a quick chat with comic creator Bianca Bagnarelli, an Italian cartoonist and illustrator.
Her first comic volume, Fish, published by Nobrow, won the gold medal for the short form at the Society of Illustrators of New York.
She works and has worked as an illustrator with The New Yorker, The New York Times, The Atlantic, McSweeney's, La Revue Dessinée and others…
What are you working on, comics-wise or illustration wise, right now, and when will it be published?
I'm working on a collection of short stories, to be published next year.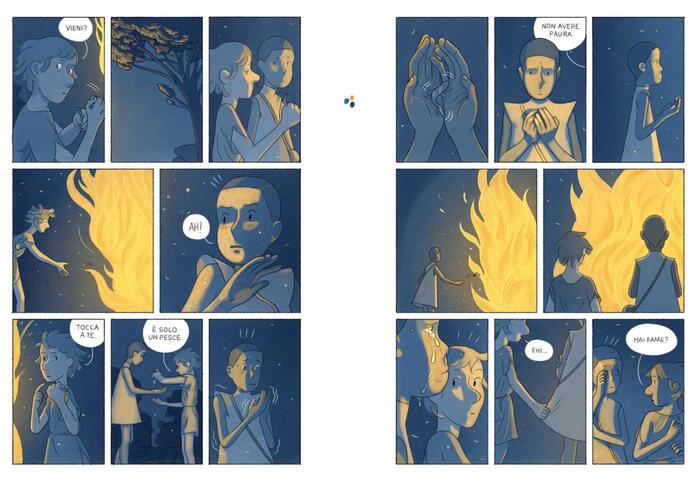 Which comic or art project you've worked on are you most proud of – and where can people see it or buy it?
Delebile, the small independent publishing label that I founded when I was in college with a few friends.
We printed over ten anthologies of short stories by Italian and foreign artists, and most of my best memories are tied to the work we have done over the years.
How do you plan your day as a creator? (Do you plan your day?)
No plan, I try to stick with a routine but I fail most of the time.
What's the best thing about being a comics creator?
The freedom.
And the worst?
The money.
What most distracts you from getting your work done?
The internet.
Do you think it's easier or harder for young comic creators to get published today?
Easier.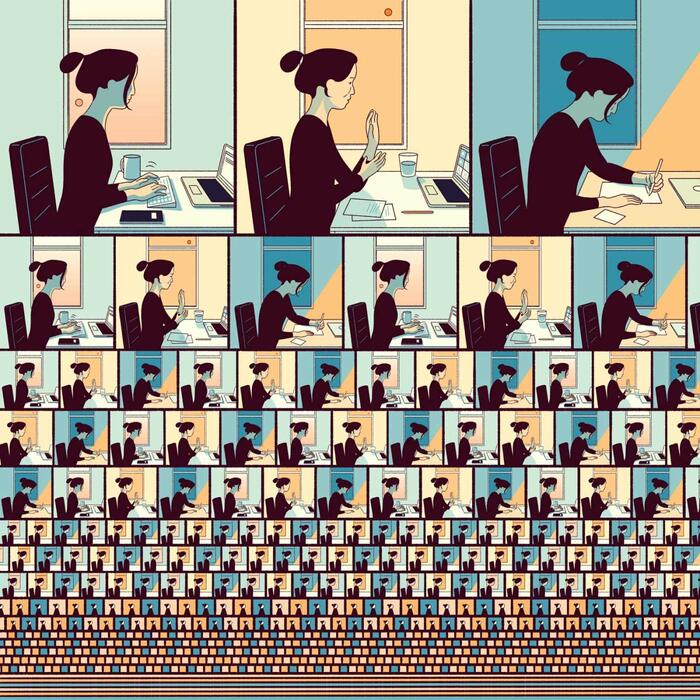 Which one comic creator would you most like to meet, and why?
Too many…
What one piece of advice do you offer people looking to work in the comics industry?
Read!
What's your favourite comic right now and where can people get it?
The best two I've read this year are R Kikuo Johnson's No One Else, and All The Love I Can Get, by Tommi Parrish. Special mention too, to Paolo Cattaneo's Non Mi posso Lamentare.
What are you most looking forward to about coming to the Lakes this October?
Discovering new artists!
Bianca, thank you very much for your time, and we look forward to seeing you at the Festival!
• Weekend tickets for this year's Lakes International Comic Art Festival are available here
BIANCA BAGNARELLI ONLINE
Web: www.biancabagnarelli.com 
Instagram: @bianca_bagnarelli
THE LAKES INTERNATIONAL COMIC ART FESTIVAL 2022
• The Lakes International Comic Art Festival will run from Friday 14th to Sunday 16th October 2022 – and is online at: www.comicartfestival.com | Lakes International Comic Art Festival Podcast: www.comicartpodcast.uk | Twitter: @comicartfestpod | Facebook: @ComicArtPodcast | Instagram: @ComicArtPodcast
• Head to the Festival web site now for further information about ticket options, or go straight to EventBrite and grab your tickets now
Announced guests for 2022 are, in alphabetical order, include: Charlie Adlard, Dimitris Anastasiou, Mehdi Annassi, Lucie Arnoux, Bianca Bagnarelli, Alison Bechdel, Matthew Dooley, Ulla Donner, Oliver East, Karrie Fransman, Dave Gibbons, Paul Gravett, Kalle Hakkola, Jaime Hernandez, Eva Hilhorst, Bryan Hitch, Stephen L. Holland, Rian Hughes, Marc Jackson, Leomacs, Marine des Mazery, Vojtěch Mašek, Joe McGarry, Luke McGarry, Steve McGarry, Mick McMahon, Bill Morrison, Bex Ollerton, Dean Ormston, Jacob Phillips, Sean Phillips, Mike Perkins, Tim Pilcher, Ram V, Mollie Ray, Tom Richmond, Martin Rowson, Greg Rucka, Andrea Settimo, Katie Skelly, Václav Šlajch, Fiona Stephenson, Maria Surducan, Bryan Talbot, Mary Talbot, Petteri Tikkanen, Jörg Tittel, Twin Cartoons, Judit Vanistandel, Asya Voitenko, and Andi Watson
• Want to receive news about the Lakes International Comic Art Festival? Then sign up for their newsletter now
• Check out the LITTLE LICAF Facebook Page here and the dedicated LITTLE LICAF Instagram here
All art © respective publishers and creators