Saturday, 15 October, 2022 - 14:00
LICAF has an exciting programme of artists-in-residence each year who seek and often find incredible, unusual and surreal inspiration from our local landscapes.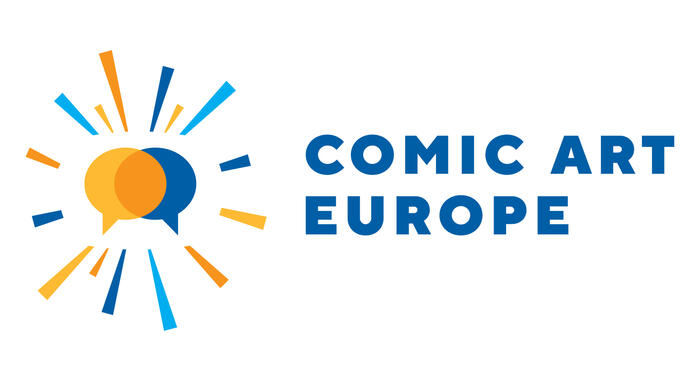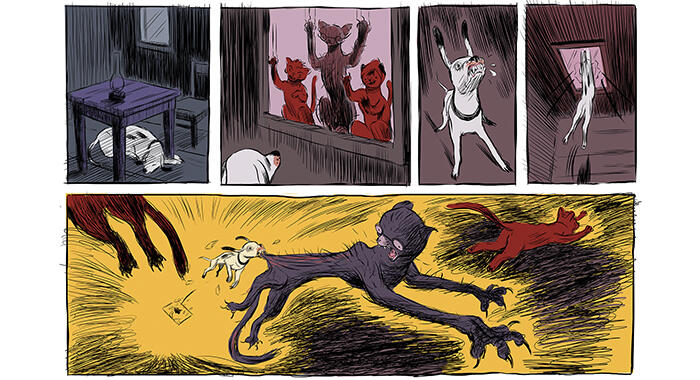 Artwork by Vaclav Šlajch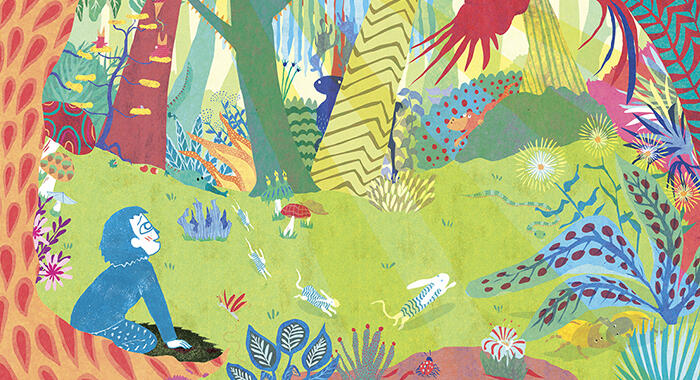 Artwork by Marine des Mazery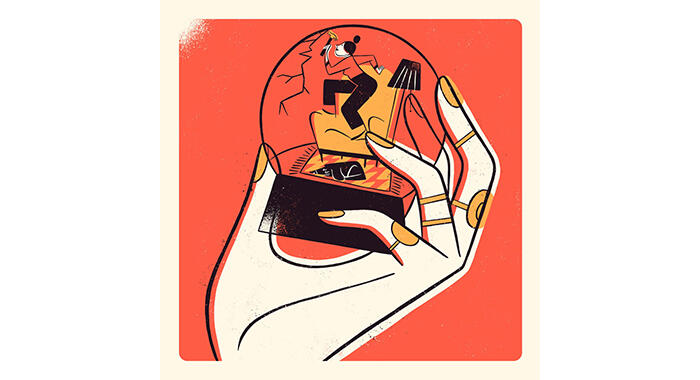 Artwork by Filipa Beleza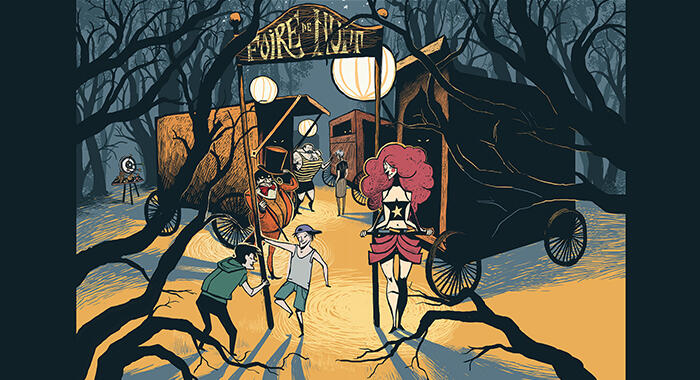 Artwork by Maria Surducan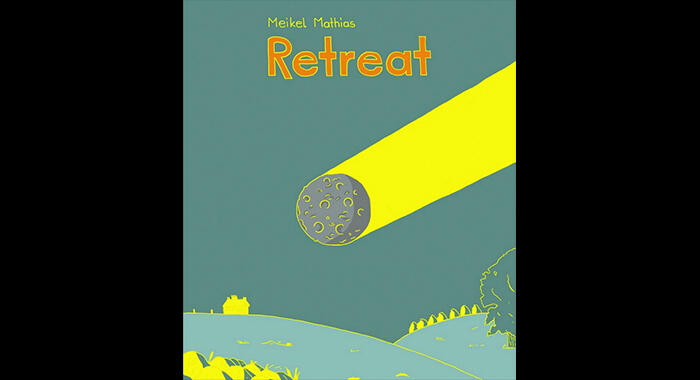 Retreat - cover artwork by Meikel Mathias
Saturday 15 October
2 - 5pm
Windermere Jetty Museum Comics in the Boathouse
We are also a partner on a very special range of residencies which we share with Barcelona, Brussels and Lyon. Join these artists-in-residence and find out more about what they produced, how and why, as a result of their international residencies.
2 - 2.45pm
Vaclav Šlajch
Vaclav Šlajch, from the Czech Republic, is an electrical engineer, a book illustrator and Head of Media at the University of West Bohemia. He's also a pioneering and award-winning comics writer and artist and has just spent a month in Bowness-on-Windermere creating new work in this fabulous environment. Fellow Czech Pavel Kořínek talks to Vaclav about his time in the Lakes and reveals how the residency has impacted on his work and what has been produced as a result of his stay.
2.45 - 3.30pm
Comic Art Europe
Comic Art Europe is a pilot project uniting four European organisations representing different elements of the comic book ecosystem: a higher education establishment (Escola Joso), two festivals (Lyon Comics Festival and Lakes International Comic Art Festival) and a museum (Belgian Comic Strip Centre). There were 5 artists in residence in year one (2021) including a performance piece and a VR experience - the theme was 'Visions of Tomorrow'. The results are a curious reflection on today's issues. They are all fascinating critiques of the present world, much needed if we are to move onwards and upwards to better things.
Find out more with short presentations from three of the artists followed by Maria Suducan's performance piece.
Additionally Karrie Fransman's VR experience - 'metopia' - will be presented in the Old Fire Station at the Windermere Jetty Museum throughout the weekend.
Filipa Beleza (Portugal) is an illustrator and comic book artist who, in April 2021, published her first book of essays and graphic humour. With a soft spot for drawing silly little things that make up our daily lives, through dark outlines, bright colours and a bit of humour, she enjoys drawing her own existential crisis- and everyone else's. 'Conflicted' is a book of gag cartoons about our often good, often empty, attempts at helping and reflecting about the environment and guaranteeing a sustainable future- and the conflict we feel regarding our visions of it.
Marine des Mazery's (France) project 'Underwater Fate' is about rising sea levels and, metaphorically, how humans can tackle the phenomenon in the future. It is a completely mute project with a unique presentation: each page has two interpretations. The story compares two worlds: one where some humans have evolved to breathe underwater despite their weird appearance, and another where people live under a giant globe in the sea and the richest still live in the open air, at the top of a gigantic tower, continuing to over-consume.
Meikel Mathias (Germany) has an impressive back catalogue of published and self-published work. At the core of his residency were reflections on conspiracy theories and the heights they reached during the Coronavirus pandemic. These reflections resulted in a little story about a middle-aged couple who arrive in Kendal to attend a conspiracy theory gathering as guest speakers, and the series of events that unfold over the course of a weekend.
4.15 - 5pm
Timemongers - a live draw concert with Maria Surducan and Julien Limonne
Join renowned comic artist, Maria Surducan and noted composer and performer, Julien Limonne, as they take you on a journey through four immersive universes of the imagination. Noted for her graphic novels inspired by mythology, fairy-tale and coffee, Maria has created a new world; heightened and complimented by the powerful music of Julien Limonne. This is a performance where you should expect the unexpected, as the turn of a card can lead to unexpected consequences.
Comic Art Europe is a pilot project, co-financed by the Creative Europe programme of the European Union.