Sunday, 16 October, 2022 - 14:00
Katie Skelly is well-known for her inimitable style being one of comics' most stylized talents and combining the best of pop art, manga, and Eurocomics.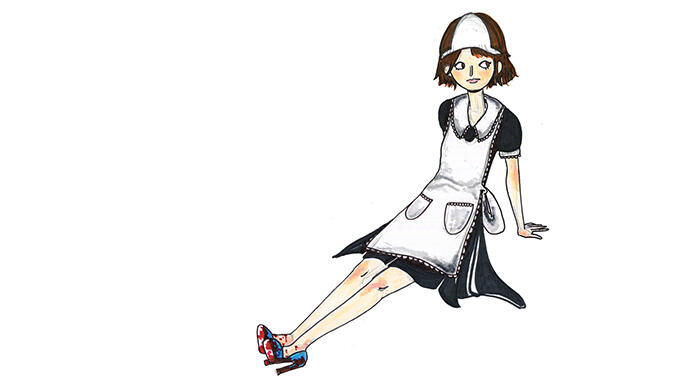 Artwork from Maids by Katie Skelly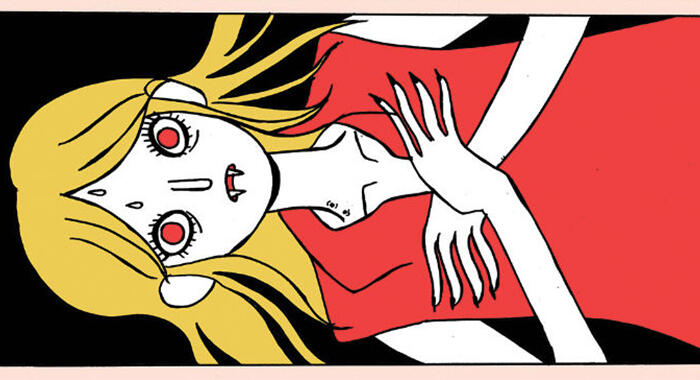 My Pretty Vampire artwork by Katie Skelly
Nurse Nurse cover artwork by Katie Skelly
Sunday 16 October
2 - 3pm
Windermere Jetty Museum Comics Event Space
Her comics work includes the graphic novels 'Maids', 'My Pretty Vampire', 'The Agency', 'Twisted Romance', and 'Nurse Nurse'.
In 2021 she edited 'Queen of the Ring: Wrestling Drawings' by Jaime Hernandez.
She co-hosts the comics podcast 'Thick Lines' with Sally Madden and is a regular contributor to 'The Comics Journal'.
She was awarded the Emerging Artist prize at Cartoon Crossroads Columbus in 2015.
Presented by Paul Gravett.