Sunday, 1 October, 2023 - 14:00
Jacob Phillips is a comic artist and colourist residing in tropical Manchester.
Artwork from 'Past is Prologue' by Jacob Phillips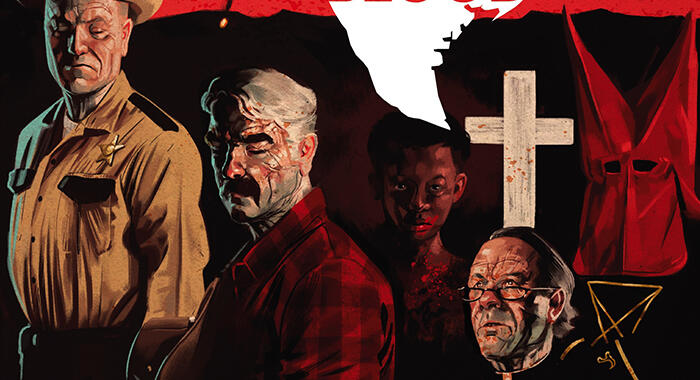 Artwork by Jacob Phillips
Sunday 1 October
2.00-3.00pm
Lake District Boat Club
He has been drawing his whole life, self-publishing first comic 'Roboy' at the age of 11 and selling it at Brighton Comic Con.
Skip forward 18 years and today he is the artist on 'That Texas Blood' and 'The Enfield Gang Massacre' with writer Chris Condon and 'Newburn' with Chip Zdarsky from Image Comics, as well as being a two times Eisner-Nominated colourist on books such as 'Reckless', 'Criminal' and 'Night Fever'.
In conversation with John McShane.