Saturday, 15 October, 2022 - 18:00
It's time for a mid-festival drawing extravaganza and who better to oblige than our gaggle of cartoonists from the National Cartoonists Society of America?!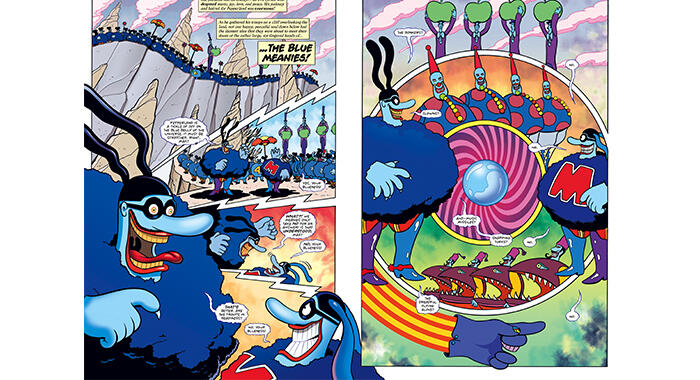 Artwork from the Yellow Submarine graphic novel by Bill Morrison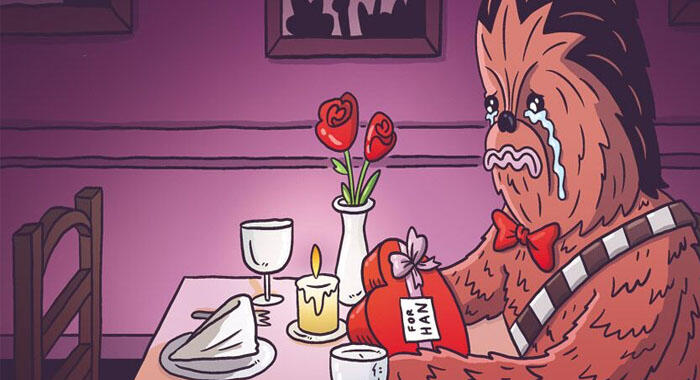 Sad Chewie by Luke McGarry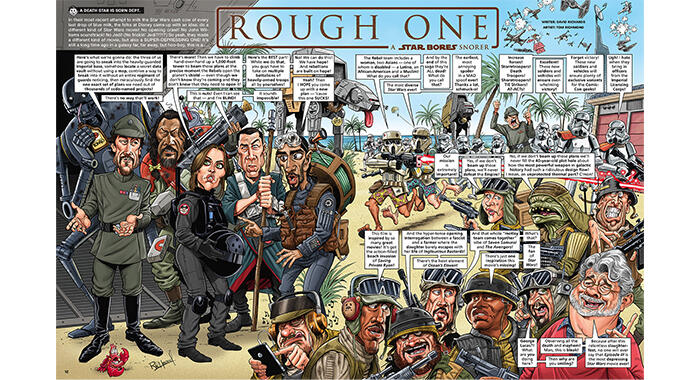 Rogue One artwork by Tom Richmond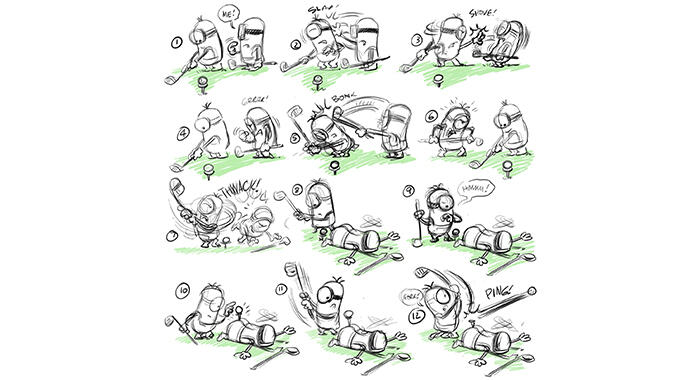 Minions Golf artwork by Steve McGarry
Saturday 15 October
6 - 7.30pm
Old Laundry Theatre
Featuring quick fire rounds of cartooning with full-on audience participation, this is a unique opportunity to see some of America's best in action in the UK.
Featuring Lukey McGarry, Bill Morrison, Tom Richmond and guest appearances from UK NCS members and more…….. MCed by Steve McGarry.
The final part of the evening will see the announcement of the fifth Sergio Aragonés International Award for Excellence in Comic Art.
LICAF will also be doling out its own one-off awards and prizes for a range of achievements and endeavours to celebrate its tenth anniversary year.