Saturday, 16 October, 2021 - 15:30
This year at Kendal, the editors of Viz will be performing their most ambitious stunt yet!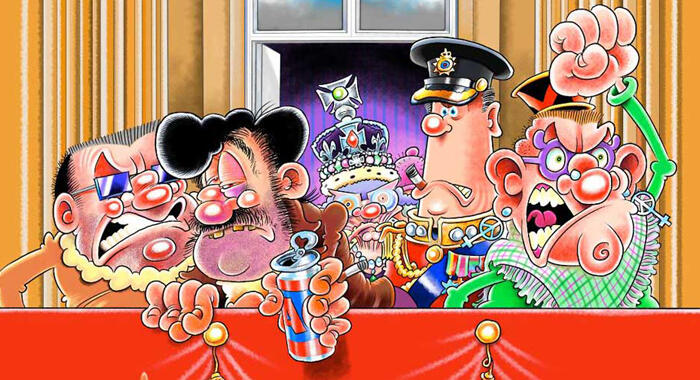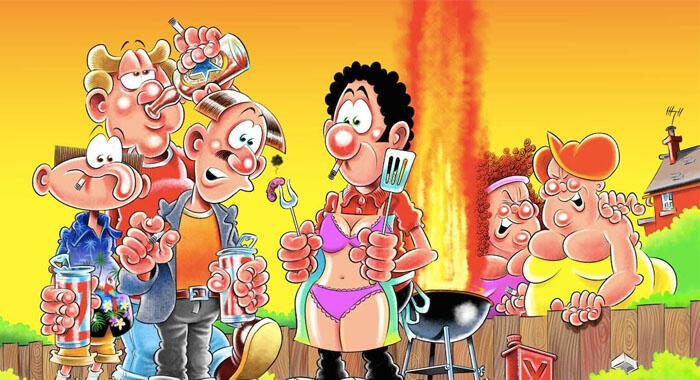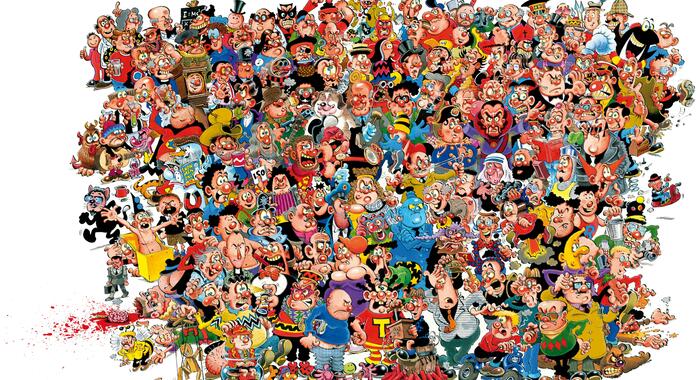 Saturday 16 October
3.30pm - 4.30pm
Screen 2, Brewery Arts Centre, Kendal
Live in front of an audience at the Brewery Arts Centre, they will attempt to jump over five fully grown elephants in a motorcycle/sidecar combination, setting a new World Record for the most elephants jumped over by a motorcycle/sidecar combination at a British comic arts festival.
It's guaranteed to be quite a spectacle, so book early to make sure you get a good view of the action. And just to put any animal lovers' minds at rest, we'd like to make it clear that the elephants will be in no danger whatsoever, as long as something doesn't go wrong. (NB In the event that Chester Zoo won't lend us any elephants, they'll probably just do a question-and-answer thing with a bit of live drawing, like usual).
Ringmaster Miles Ross is a Producer/Director/Writer who has worked with world-famous companies such as the BBC, Channel 4, Granada, Ted Turner's TBS, NGTV, NBC, and Dreamworks.
When John Brown was publisher of VIZ, he approached Miles to produce their TV projects.
Out of this association came Roger Mellie featuring Peter Cook and Harry Enfield and the Fat Slags starring Kathy Burke and Caroline Aherne. Apparently one head of programming did not realise that Sid would be so… Sexist
He should have looked at the title!
With a list of stars in his shows which have included Spike Milligan, Jules Holland, Jack Dee, Eddie Izzard, Bill Hicks, Lee Evans, and even Tony Bennett, Miles remains one of the UK's most exciting producers.