Saturday, 15 October, 2022 - 11:00
Oliver East dons his weathered walking boots again to lead an exciting 'Walking – Drawing' workshop, an active and fun exercise which gives practical insights into East's unique observational drawing practice.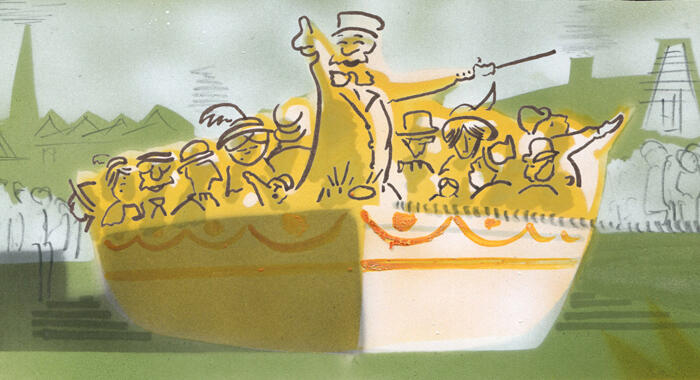 Artwork by Oliver East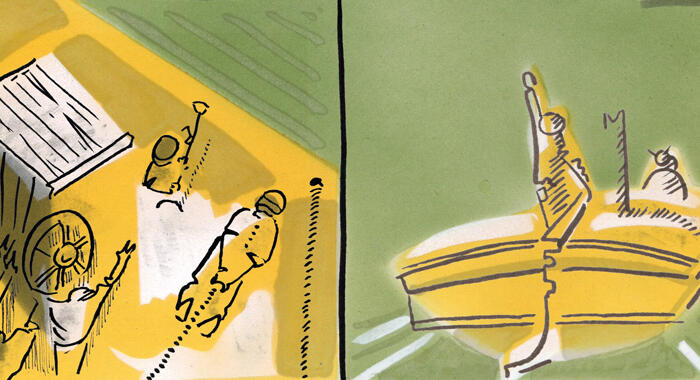 Artwork by Oliver East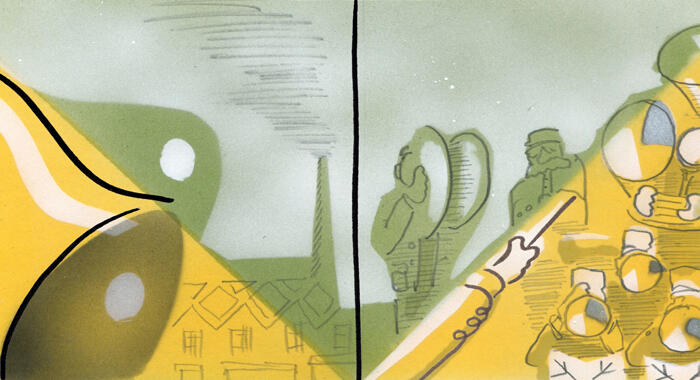 Artwork by Oliver East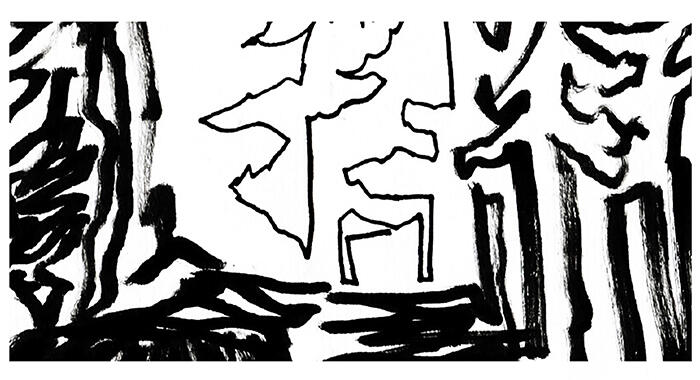 Artwork by Oliver East
Saturday 15 October
11am - Meet  at Joey's Café Claife Heights
Maximum 12 people 15+ (booking required)
Duration 2 hrs: 30 minute walk to shoreline Boathouse, 1 hour workshop, 30 mins return walk to Claife Heights
Cost: £10 including materials and refreshments
Transport: via Windermere Passenger Ferry (1 whole pound each way) which runs every 20 mins from Ferry Nab (10 past, half past and 50 past the hour) and returns every 20 mins (on the hour, 20 past and 40 past). If the ferry is not running for any reason we will meet at the ferry departure point and take an alternative route.
Please pre-book by emailing carole@comicartfestival.com by 12 October or visit the Festival guest desk at Comics Central from Friday noon to check if places are still available.
East has walked from Edinburgh to Manchester, Berlin to Poland, the coast of Cumbria, and up the middle of Finland (often while drawing at the same time!) all in the name of comics. East uses these field in flux drawings to create comics that speak about landscape and geography and has done for nearly twenty years.
The workshop will begin with a brief contextual presentation of East's work before some warm-up drawing exercises that explain the theory behind walking and drawing simultaneously. We will then walk down the shoreline collecting field notes as sketches as we go.
The workshop culminates at the Boathouse where you will create a walking comic page from your collected scrawls, with East's expert tuition.
Oliver East is an illustrator and lecturer in Illustration at Sheffield Hallam University.
NB: the walk is on uneven ground so shoes designed for walking are recommended. There is a short fairly steep ascent onto a minor road at the end before descending back to the shoreline to the Boathouse.