Friday, October 12, 2018 - 10:00
12 October - 2 November 2018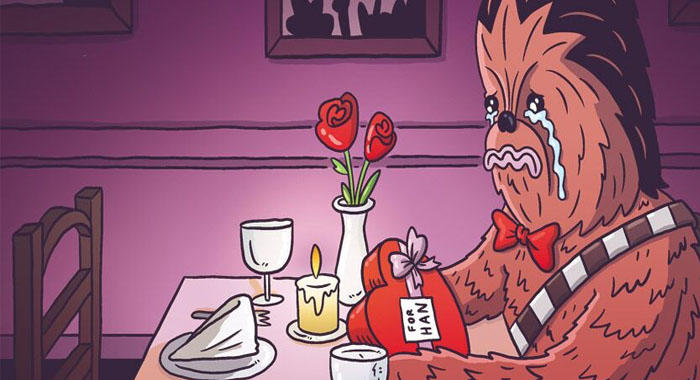 Sad Chewie artwork by Luke McGarry
Vallum Gallery, Institute of the Arts
University of Cumbria, Carlisle
12 October - 2 November 2018
Weekdays from 10am to 5pm
Don't miss this fantastic exhibition of Luke McGarry's drawings from 2008 - 2018!
Luke McGarry, best known for internet meme sensation, Sad Chewie, and cartoons for American humour magazine, Mad, is exhibiting 31 at 31, a retrospective of his work from the last decade as he turns 31 years old on 11 October.
The exhibition at the Vallum Gallery is part of the ongoing collaboration with the Lakes International Comic Art Festival, and has been curated by Luke and brings together some of his most distinctive poster work to date, including designs for California based music festivals and events alongside other commissioned work.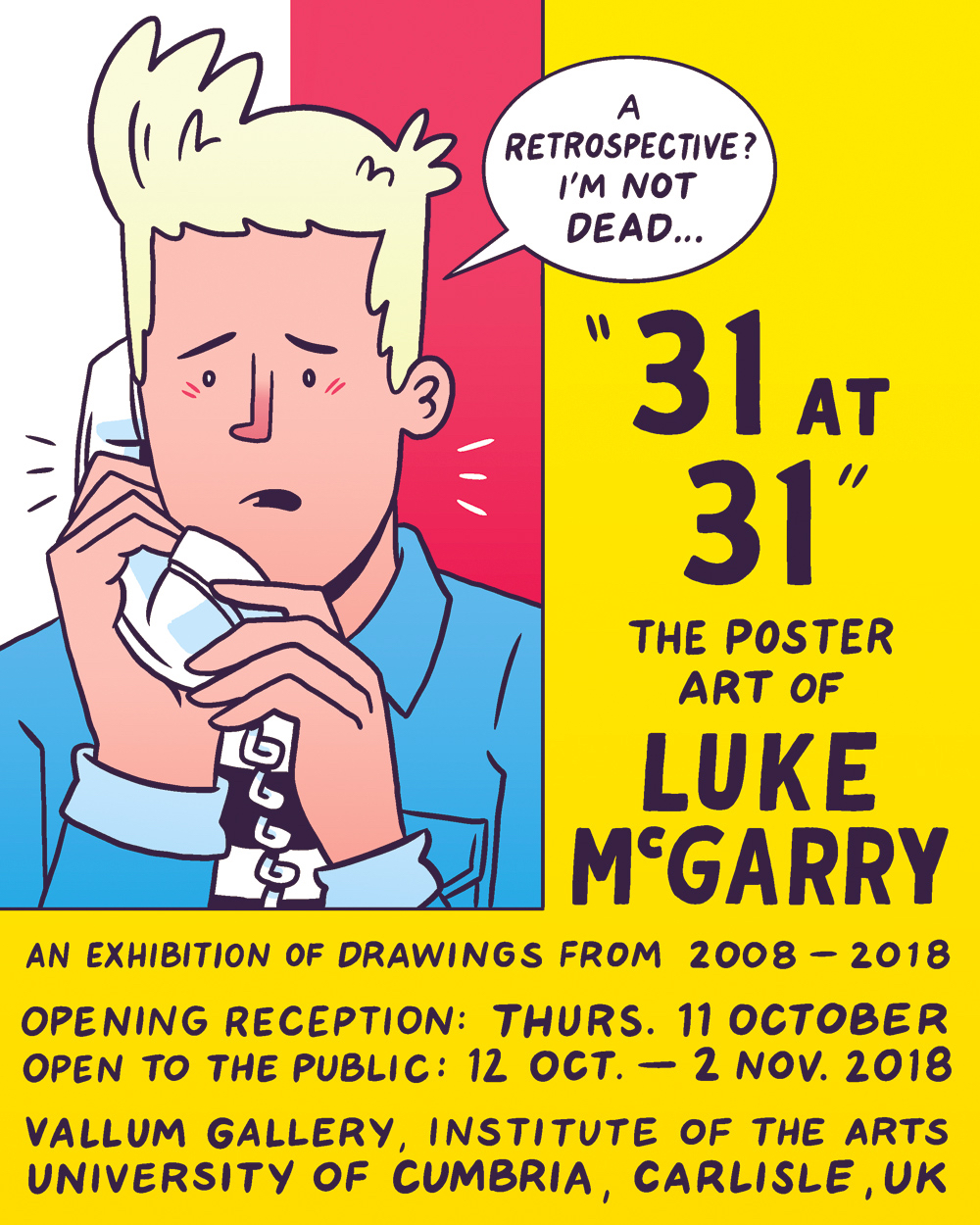 // Luke McGarry
THE go-to designer in Los Angeles, Luke has generated a massive cult following for his idiosyncratic artwork, high-speed caricaturing, Sad Chewie social media phenomenon and for his work with Jack Black and others. He's an inspiration to rising talents and a great musician too!
Originally from Manchester, UK, illustrator, cartoonist, animator and designer Luke McGarry has quickly become the most sought-after young cartoonist in Los Angeles.
He has created animated commercials for clients as diverse as the IFC movie channel and VISA, and animated music videos for major label recording artists including Jack Black and Tenacious D. His print clients range from Bloomberg Businessweek to the NY Observer, he's the go-to designer for some of the biggest festivals and music promoters in the States, and his online work for clients such as Myspace and Super Deluxe routinely goes viral, whether it's Kanye West Valentine cards or the recent "Sad Chewie" series that has sent Star Wars fans into a retweeting frenzy
Along with his twin brother Joe, he heads up design outfit Fantastic Heat Brothers, and he sings, plays bass and twiddles knobs in their indie duo Pop Noir, who have shared the stage with the likes of Doves, The Wombats, Robyn and Sebastien Tellier.
LUKE McGARRY ONLINE
Web: lukemcgarry.com
Twitter: @lukeymcgarry
Facebook
Instagram
Tumblr