Friday, October 11, 2019 - 21:30
To celebrate Viz's 40th Anniversary Pop Noir present an exclusive multi-media DJ set starring Joe and Luke McGarry hot from Los Angeles.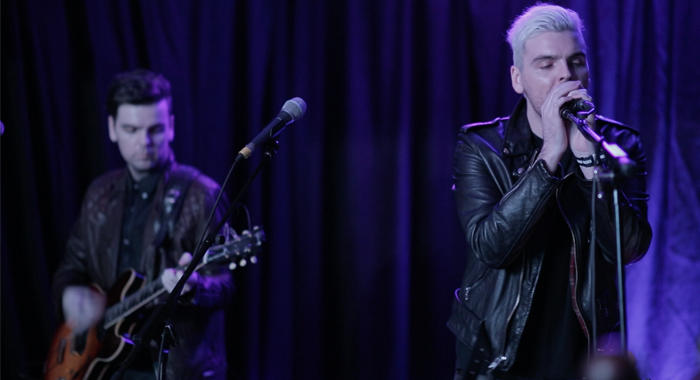 Pop Noir performing at LICAF 2016 - photo by Giuseppe Abba
Friday 11 October, 9.30pm
Ruskins Bar
12-14 Stricklandgate, Kendal
Free
Whether it's performing as the indie dance duo Pop Noir, sharing the stage with the likes of The Wombats, Robyn and Sebastian Tellier, or operating as design and animation outfit The Fantastic Heat Brothers, the Manchester-born McGarry twins have quickly established themselves as powerhouses in the Los Angeles music and arts scene.
After Hours
Tom's Pop-Up Bar @ Ruskins
Stricklandgate, Kendal
Festival out-of-hours favourite, Ruskins, is the home to fun and frolics throughout the weekend with a range of one-off, world exclusives which will see you into the early hours….. the bar will be themed as Tom's Pop-Up Pub to complement the Let's Go Camping with Tom of Finland exhibition, as well as featuring artwork by regular Ruskins resident, Luke McGarry.