Saturday, 16 October, 2021 - 14:00
Join Neill Cameron - artist for The Phoenix, creator of Mega Robo Bros and author of the Freddy VS School novels - as he shows you how to come up with your own awesome ideas for stories, and then how to turn those stories into AWESOME ADVENTURES through the magic of COMICS!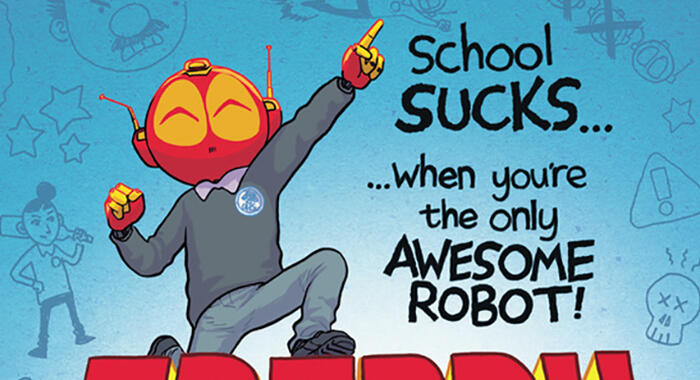 Freddy vs School artwork by Neill Cameron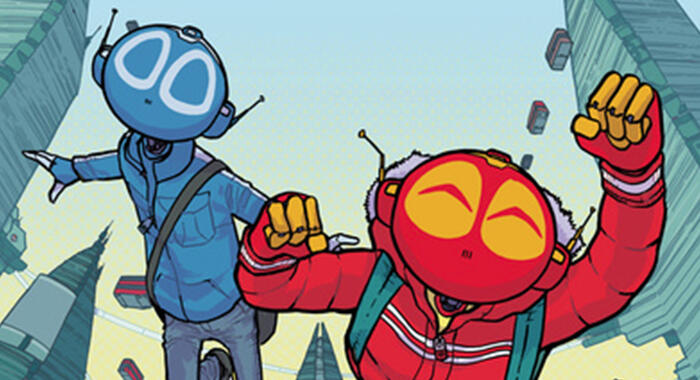 Freddy artwork by Neill Cameron
Saturday 16 October
2pm - 3.30pm
The Shakespeare Centre, Kendal
FREE Little LICAF workshop
Book your free workshop tickets today!
>> Workshop details
Each session is limited to 15 child places and each child must be accompanied by one responsible adult for the whole session.
Book a FREE session for your child, aimed at five to twelve year-olds.
Each session includes the opportunity to explore comic activities, read comics, take part in a creative workshop led by a professional comic artist, with a chance to meet and chat to the artist afterwards.
90 minute sessions are available for booking during which the workshop will last approximately 45 minutes and in the remaining time there is a wide range of activities for your child to investigate and engage with.
Please arrive at your designated start time.
Sorry, no late admissions. Book sales by some of the artists may be available, and cash may be preferred.
#LittleLICAF @LittleLICAF to tag us into any social media to help us celebrate great kids' work