Friday, 15 October, 2021 - 19:00
Eight comic book characters are floating high over the Lake District in a hot air balloon. All is tranquil until… LICAF, we have a problem!
Friday 15 October 2021
(Friday ticket needed)
7.00pm – 9.00pm
Brewery Arts Centre, Kendal
Plus guests beaming in from USA
The balloon is sinking. Excess weight! Someone's been bingeing on the Hob Nobs during lockdown.
We need to jettison some of the passengers in order to stay aloft.
Who stays? Who goes?
You decide.
Our opening gala event is a classic balloon debate featuring eight guests, each taking on the role of their own chosen comic character. At the end of the night, only one will survive, and that depends on how well they make their case to you, our audience.
 
In an intercontinental twist, some of our contestants will be joining us live from NCSFest (the National Cartoonists' Society Festival) in America. And the whole thing will be lampooned live by our master guest cartoonists Steve McGarry, Luke McGarry and friends.
 
As if that weren't enough, the opening night will also feature the awarding of this year's Sergio Aragonés International Award for Excellence in Comic Art and some other exciting announcements.
MC Peter Kessler/Jason Chatfield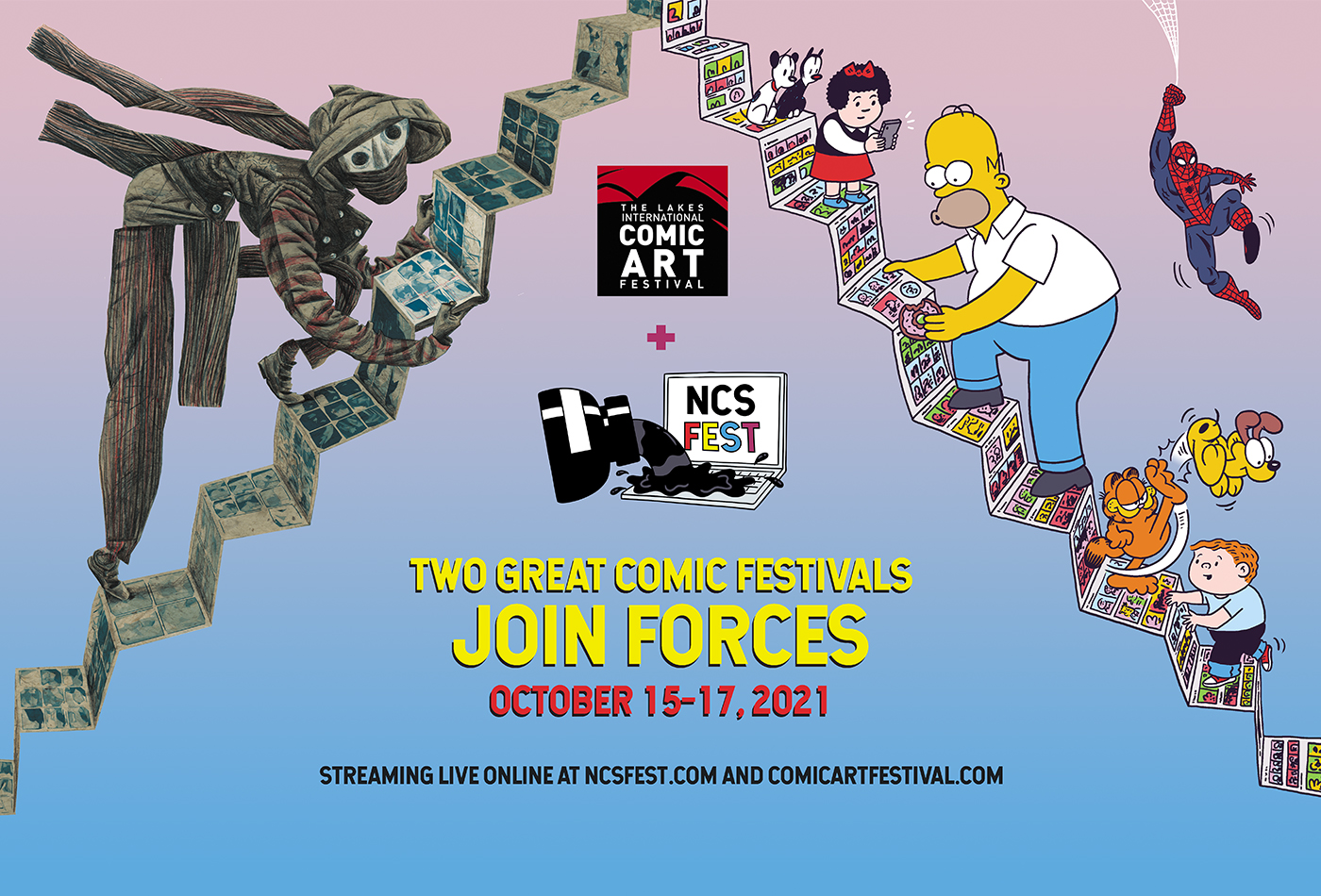 Festival tickets are on sale now!