Friday, October 5, 2018 - 09:00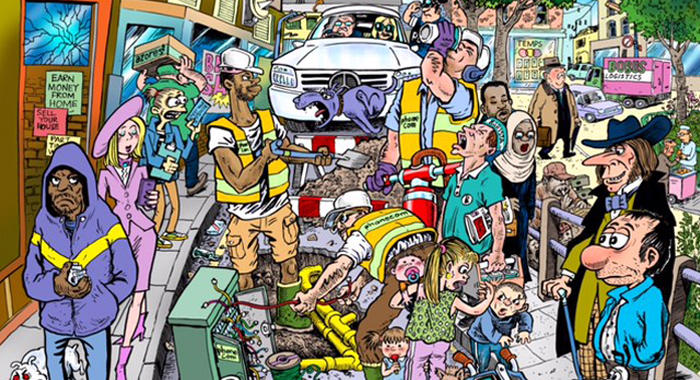 Bloke's Progress by Hunt Emerson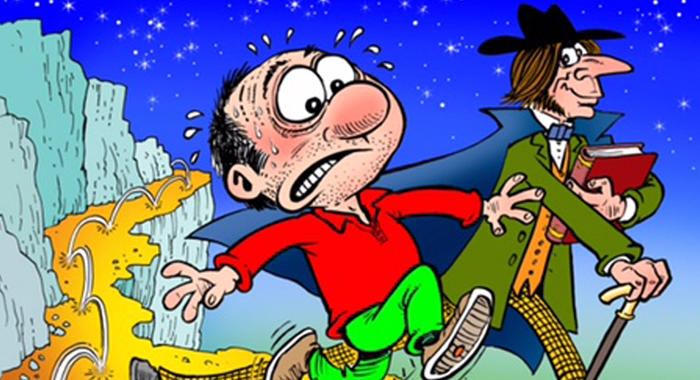 Artwork from Bloke's Progress by Hunt Emerson
Intro Bar, Brewery Arts Centre
5 October - 9 November
Darren Bloke is an ordinary, hard-working stiff until a lottery win changes – and ruins – his life.
He squanders his windfall and loses everything but his beloved dog, Skittle. Then he is visited by the spirit of Ruskin, who shows him the true meaning of Wealth – not how to acquire it, but what is the right way for an honest human to deal with it.
This strange comic book is part satire, part economic and philosophical treatise, part love story, part political argument, part psychedelic craziness, and always funny.
And, in Skittle, Bloke's Progress has one of the most loveable dogs in comics!
Meet the artist Hunt Emerson in the Intro Bar Saturday and Sunday noon - 1.00pm