Saturday, 30 September, 2023 - 09:15
Kick off the Festival weekend with a not to be missed show-and-tell with our Comics Laureate 2021-2023 Stephen L. Holland!
Festival Patron Stephen L. Holland at Page 45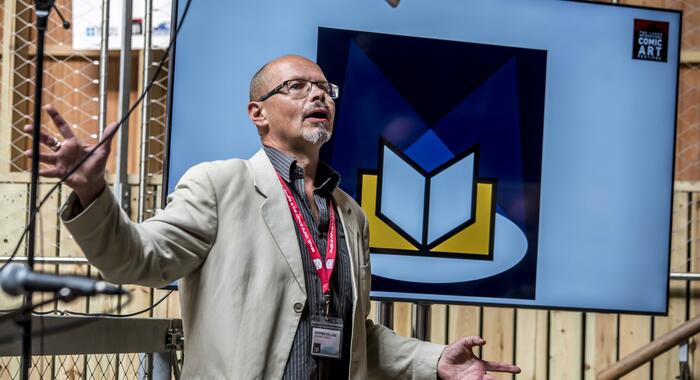 Stephen L. Holland presenting at LICAF 2022
Saturday 30 September
Old Laundry Theatre
9.15am-10am
Festival Patron Stephen L. Holland delivers his final presentation as Comics Laureate before Saturday evening's handover, guiding visitors through the very best recent graphic novel releases of the last year with hands-on extemporised show-and-tells!
It's a celebration! A preview! An appetiser! Tasting notes, essentially, for glorious graphic novels which you can then sample for yourselves in the Laundrama pop-up shop!