Friday, October 11, 2019 - 10:00
Join us for a day packed with new and exciting perspectives on comic art.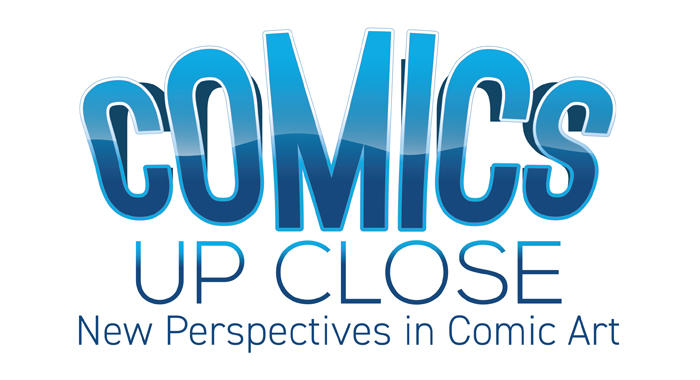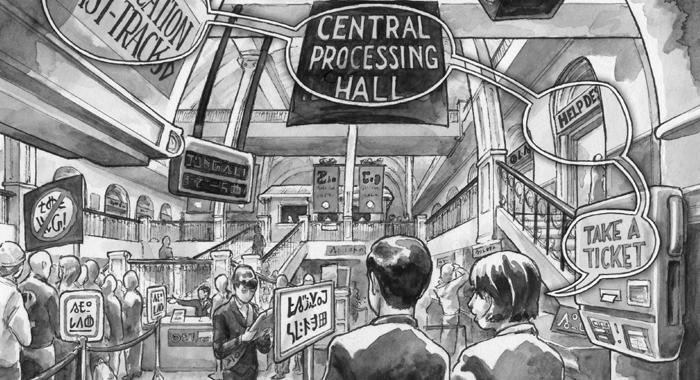 Artwork by Hannah Berry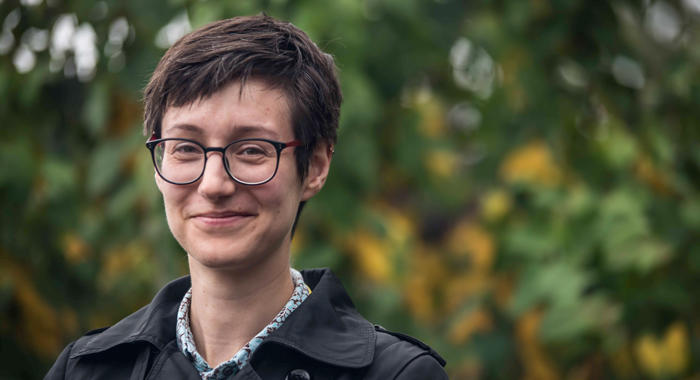 Hannah Berry is the UK's Comics Laureate 2019-2021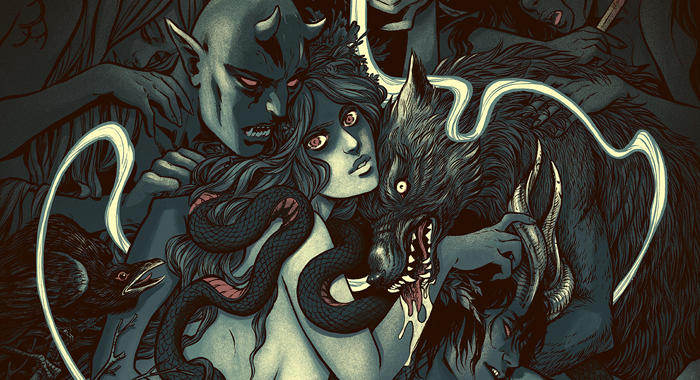 Haxan artwork by Becky Cloonan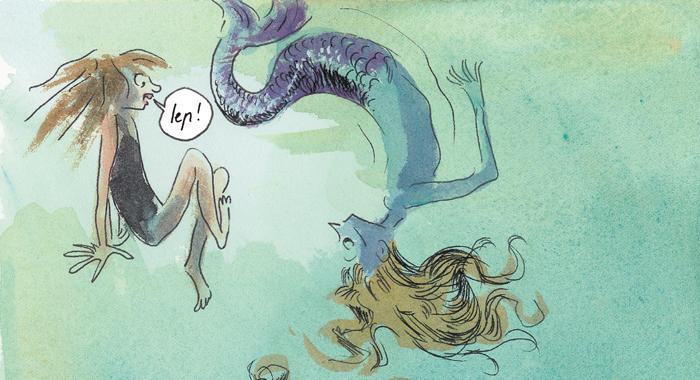 Artwork by Judith Vanistendael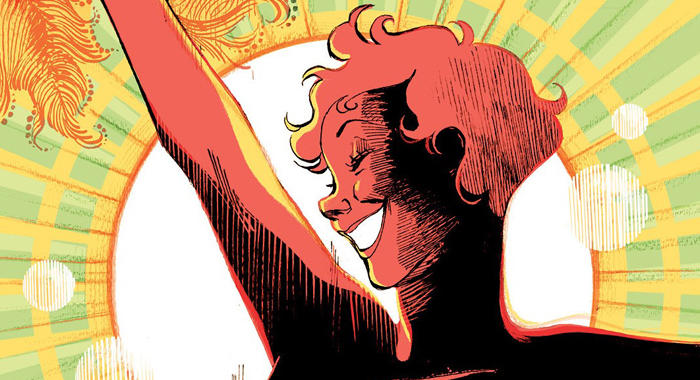 'About Betty's Boob' artwork by ulie Rocheleau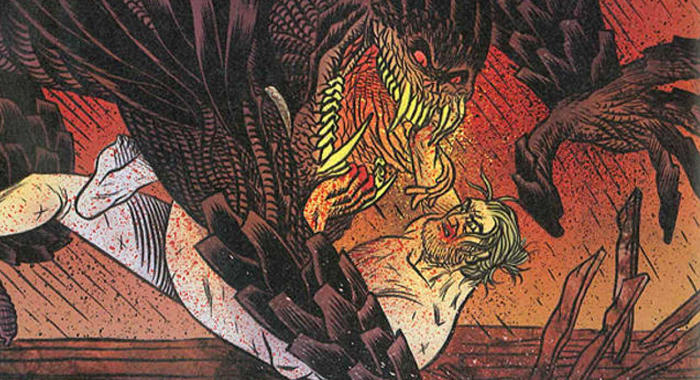 Beowulf artwork by David Rubín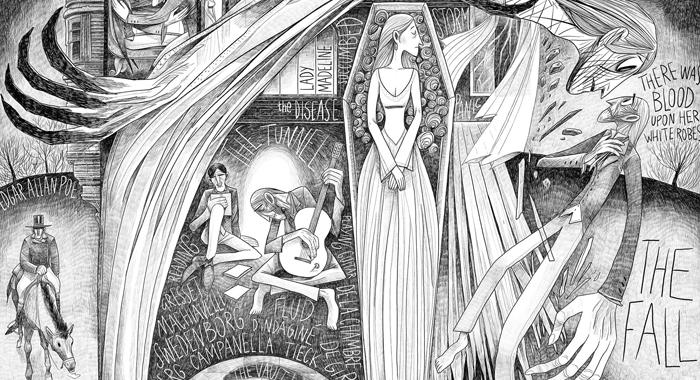 Artwork by Sergio García Sánchez
Comics Up Close: New Perspectives in Comic Art
(Friday Day Pass Needed)
Friday 11th October 10.00 – 5.00
(registration from 9.15am)
Malt Room, Brewery Arts Centre, Kendal, LA9 4HE
Bringing together leading academics, creators and comic advocates from across the globe, the day will present new thinking in exciting and innovative ways, including for the first time, PechaKucha sessions from some of the most interesting academics, presenting their latest thinking.
Comics Up Close is for researchers, illustrators, writers and teachers, plus those inspired to dig deeper into the latest developments in comic art.
- - - - - -
// 10.00 – 10.30am
A Theory of Narrative Drawing
Dr Simon Grennan is an established visual artist an educator and a scholar of narrative drawing, with particular expertise in the histories of drawing, comics and inter-media. He will be exploring some of the themes and thinking contained in this recent book A Theory of Narrative Drawing.
- - - - - -
// 10.30 – 10.45
My Friend the Devil: Gothic comics, Young Adult fiction and rewriting William Blake in Vehlmann and Kerascoët's Satania
Professor Catherine Spooner's particular research interests incorporate Gothic literature, film, comics, popular culture, fashion and costume in literature and film. Her most recent book is Post-Millennial Gothic Comedy, Romance and the Rise of Happy Gothic.
- - - - - -
// 10.45 – 11.30am
Panel Discussion: Comics and the Written Word
This panel discussion will explore the close relationship between comics and the written word; how comics offer new perspectives to established narratives and bring new audiences to classic texts, from Beowulf to Moby Dick and Trollop to Shakespeare.
- Chair: Andrew Tate, University of Lancaster – Reader in Literature, Religion and Aesthetics , Lancaster University
- Simon Grennan – Creator of the graphic novel Dispossession, based on Trollope's John Caldigate
- Sergio García Sánchez – Teacher at the University of Granada and illustrator and comic creator of titles including Moby Dick and Alice in Wonderland
- David Rubín – Illustrator for acclaimed comic versions of Beowulf and Romeo & Juliet
- Catherine Spooner – Professor of Culture and Literature with a specialism in Gothic and the millennial generation
- Enrique del Rey Cabero – Convener of the Oxford Comics Network, with a particular interest in comics and editor of Duplex
- - - - - -
//11.30 – 12.15    
Coffee
- - - - - -
// 12.15 – 13.00    
PechaKucha No 1.
New for 2019… PechaKucha Sessions!
In a partnership with Lancaster University, Comics Up Close presents a fast-paced journey through some of the most exciting and cutting-edge research, from leading academics exploring the world of comics.
Selected and chaired by Andrew Tate, Reader in Literature, Religion and Aesthetics and Natasa Lackovic, Lecturer in Higher Education, Co-Directors of ReOPeN Graphic Novels and Comics Network at Lancaster University.
- - - - - -
// 13.00 – 14.00pm    
Lunch
- - - - - -
// 14.00 – 14.20
The Journey to Laureate – with Comics Laureate Hannah Berry
Hannah Berry is an award-winning graphic novelist, comics creator, writer, illustrator, editorial gun-for-hire and UK Comics Laureate for 2019-21. In 2018 she was inducted as a fellow of the Royal Society of Literature and has several acclaimed comic titles to her name, including Livestock (2017).
Hannah will chart the many and various pathways of her career and explore how she will use her Laureateship to work with some of the least represented members of our society.
- - - - - -
// 14.20 – 15.15
Panel Discussion: Making It In Comics: The different routes to forging a career in comics
A panel of leading cartoon creators, academics and thinkers discuss and debate the many and various routes taken to achieve a career in comics. The discussion will be Chaired by Aileen McEvoy, Associate Director of LICAF until 2018.
Panelists include…
- Ana Merino – US based poet, academic and past Director of the Centre for Cartoon Studies
- Hannah Berry - graphic novelist, comics creator, writer, illustrator, editor and UK Comic Laureate
- Becky Cloonan – writer and comic artist for DC Comics, Marvel and Image Comics: based in Texas
- Judith Vanistendael – Belgian author of graphic novels including When David Lost His Voice
- Julie Rocheleau – Canadian comic illustrator and Resident Comic Artist for Quebec BD Festival at LICAF 2019
- - - - - -
// 15.15 – 15.45    
Coffee
- - - - - -
// 15.45 – 16.10    
The Spanish Civil War In North-American Comics – Francisco Manuel Sáez de Adana Herrero
Francisco Manuel Sáez de Adana Herrero is Professor at the Franklin Institute of American Studies of the University of Alcalá in Spain. He works as a comic scholar, mainly focused on American comics. He will explore how the Spanish Civil War was represented in American comics of the 30's and how these influenced society's position towards the conflict.
- - - - - -
16.10 – 16.30    
Hispanic Studies & Comics: Challenges and Debates - Ana Merino
Ana Merino is Full Professor of Spanish Creative Writing and Cultural Studies at the University of Iowa. She has produced two scholarly books on comics and nine collections of poetry; winning both the Adonais and Fray Luis de Leon awards for poetry.
- - - - - -
16.30 – 17.00    
PechaKucha No 2.
Rounding off the day with some PechaKucha sessions.
Details TBC nearer the event.
- - - - - -
Comics Up Close is in partnership with Lancaster University, the Spanish Embassy and University of Oxford.