Friday, 15 October, 2021 - 10:00
This year Comics Up Close will return to the newly refurbished Brewery Arts Centre and for the first time be available online.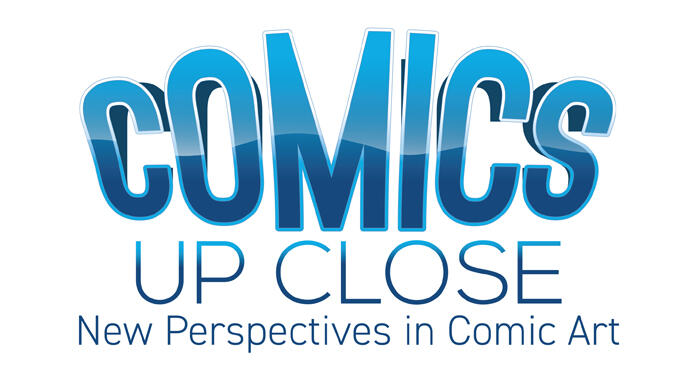 15 October 2021
Brewery Arts Centre & Online
10.00am – 4.30pm
Free
The theme for 2021 is Comics Can Change the World.
We will bring together leading international academics, creators and comic advocates from across the globe, to explore how comics are in the vanguard of delivering social change.
Presentations will include the role comics are playing in public health messaging, improving attainment in primary education, the empowerment of indigenous communities across the globe and the health and wellbeing of young people.
Confirmed speakers include…
>> Dr Anna Feigenbaum - Department of Communications & Journalism at Bournemouth University
>> Helen Jones - Institute of Education, University College London
>> Dr Nataša Lacković - Department of Educational Research, Lancaster University
>> Prof Andrew Miles - Department of Sociology, University of Manchester
>> Dr Joe Sutliffe Sanders - Faculty of English, Cambridge University
>> Dr Andrew Tate - Department of English, Lancaster University
Comics Up Close is for comics-inspired academics and researchers, comic creatives, illustrators, writers and teachers, plus those inspired to dig deeper into the latest developments in comic art.
The full programme for Comics Up Close 2021 will be announced in July.
REGISTRATION FOR COMICS UP CLOSE
Comics Up Close is a free event, but requires registration. The registration page will be live in July - once the full programme is announced.
Call for Papers
A Call for Papers for Comics Up Close has just been announced by the team from LICAF and ReOpen, Lancaster University's graphic novels and comic pedagogy, research and engagement network.
We welcome the submission of abstracts for short papers that explore any aspect of comic art or graphic novels but particularly that address the theme of Comics Can Change the World.
The papers will be part of a session inspired by the PechaKucha presentation method: participants are asked to speak for eight minutes, with eight slides.
If you are interested in taking part, please submit a title and an abstract of up to 150 words.
The deadline for submissions of extracts is 5.00pm, Monday 13th September 2021 and should be sent to Lancaster University's;
>> Dr Andrew Tate (a.tate@lancaster.ac.uk)
>> Dr Nataša Lacković (n.lackovic@lancaster.ac.uk)
The Lakes International Comic Art Fetival presents Comics Up Close in partnership with Lancaster University and ReOpen