Saturday, October 12, 2019 - 16:30
Darren's first comic, an anti-army recruitment booklet called 'Join the Army', won him the accolade of "a Britain-hating anarchist who knows the value of nothing" from Conservative MP Johnny Mercer.
Moon Job Centre by Darren Cullen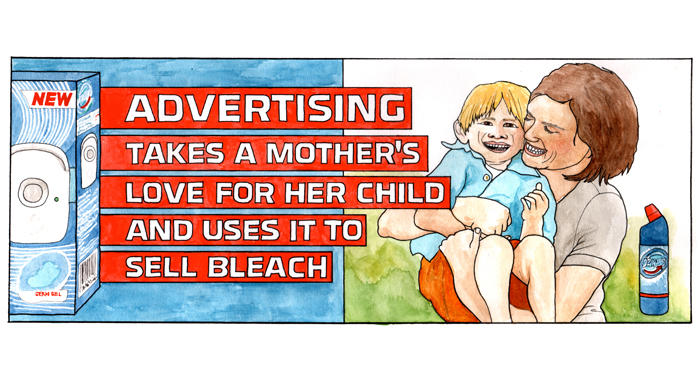 Artwork by Darren Cullen
Interview
Saturday 12 October, 4.30-5.30pm
Comics Clock Tower
Originally from Leeds, now London-based, he runs WAR Gallery, a studio/gallery of political and comic art.
Darren is perhaps best known for his Pocket Money Loans installation at Banksy's Dismaland, winning a legal dispute with Shell over his anti-Shell artwork and the Action Man: Battlefield Casualties toys and film.
In 2018 he released the Mini Daily Mail, a hand-drawn satirical scale-model of what he calls "Britain's angriest and horniest newspaper".
Hosted by Peter Kessler.